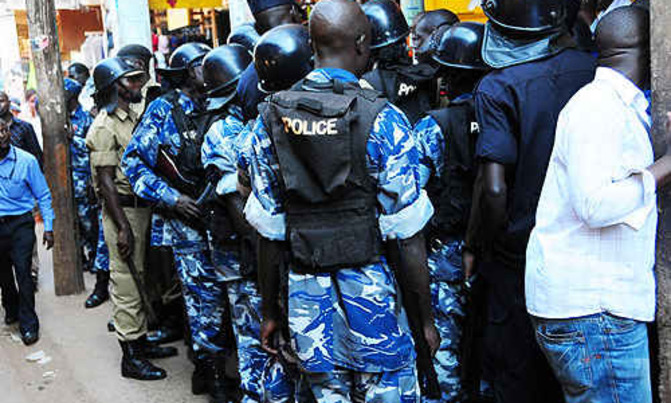 MPs have asked government to examine and improve the welfare of soldiers and Police personnel especially those deployed outside Uganda.
By John Odyek          

MPs have asked government to examine and improve the welfare of soldiers and Police personnel especially those deployed outside Uganda.

Addressing the defence committee on Friday, Hassan Fungaroo, shadow minister for defence said many Ugandans were doing a noble duty out of the country but these 'heroes' and 'heroines' and their families were living in misery.

"There are over 100 Police officers serving in Sudan and Somalia. There are also prisons officers serving out of Uganda. But there is no law regarding their deployment. If they cannot be looked after they should be brought back," Fungaroo said. This was during the debate of the report of the committee on the ministerial policy statement and budget estimates for the year 2012/13 for the ministries of defence and internal affairs.

"Injured UPDF personnel from Somalia are aggrieved because of the poor medical attention they are getting," Fungaroo stressed.

Fungaroo also Obongi county MP added that some of these personnel have been injured while on duty and returned home and their families are struggling with their medical bills without government support. He said some have been killed and their families have not been compensated.

Fungaroo queried why US$200 was being deducted from the pay of soldiers deployed in Somalia. Fungaroo said the Police should be a civil institution but it has become a very brutal force.

Milton Muwuma, chairperson of Parliament's committee on defense and internal affairs said the Police force had petitioned Parliament to see their welfare was improved.

State minister for defense Lt Gen. Jeje Odongo said a number of ex- servicemen had received their pay and more will receive. Odongo said he would soon make a comprehensive to statement to Parliament regarding the welfare of soldiers providing details like the numbers of ex-servicemen paid and those to be paid.

James Baba, state minister for internal affairs said the Police was a professional institution and was committed to continuously improve.

Parliament approved the total budget for the ministry of defence standing at sh913b, Uganda Police force got sh297b and Uganda Prisons got sh85b. The directorate of citizenship and immigration control got sh58b and ministry of internal affairs received sh9b.

The report of the committee noted that for the last four years it had recommended for the commencement of the building of the modern General Military Hospital at Mbuya but the ministry of defense always pleads lack of finance to undertake the project despite getting plenty of supplementary funds.

The committee asked the ministry of defense to ask for enough funds from the ministry of finance and to come up with work plans. The committee warned that while the issuance of passports was to decentralized to centers like Mbale, Mbarara, Arua and Gulu the process should be protected from abuse by the directorate of citizenship and immigration control.



Improve welfare of Police and Army-MPs