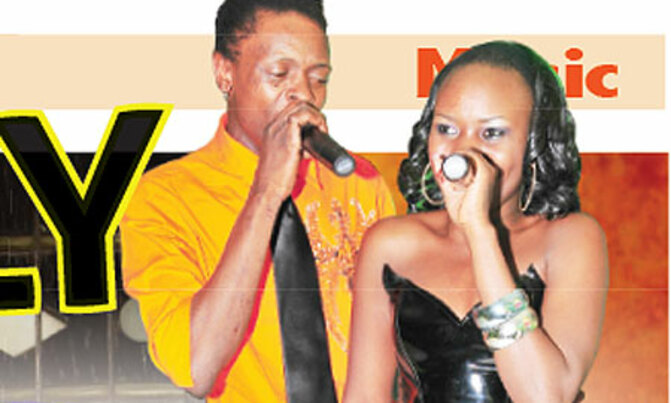 THE local music industry is still in a bit of a slump. I am not about to give you an explanation for this; ask your MP or something.
Dennis Asiimwe
THE local music industry is still in a bit of a slump. I am not about to give you an explanation for this; ask your MP or something.

So it's with some hope (like clutching at straws) that we look to the good doctor, Jose's latest release.

And he went and called it Salute. Ah well.

Using a tried and worn method(which might be an explanation for the jaded state of the industry at the moment), Jose uses the song to "assure his haters and critics that he is the region's fi nest and that he should be saluted as he has lived the test of time".

If you are yawning with me, well… you are yawning with me. It's tedious, I know. Does the song work? Well, here goes.

The one thing you cannot fault Chameleon for is having a pulse on the industry. He seems to instinctively know what folks here what to listen to, and has been able to morph with ease. When he feels the need for something a little off the beaten track, he does so rather confi dently (Bomboclat and Vumila fi t this mold).

And if he feels the need for the same old same old, you have Valu Valu and of course, songs like Salute.

It's the same old 'my swag beats your swag' routine, but I am not going into a ring with Jose on this one; he knows what works, like I have already mentioned.

In the song he talks about how loads of musicians have given themselves fancy names and titles (possibly forgetting that he somehow ended up being a doctor himself), names that don't really hold up to much.

While this is a blatant example of kettle-pot-black, he does have a bit of a point, and heck, we need a bit of beef in the industry any way.

Jose of course goes on to point out that only one name matters in the music industry today: Doctor Jose Chameleon.

As for the song itself? Meh. It's standard fare really. Jose's fans will love it, as usual…they always love his stuff anyway, and producer Kally- Weed (love that name!) at least lends it a bit more sophistication than usual.

Jose has been bandying himself about as a peacemaker of sorts, especially between the other members of the industry's Big Three (Bebe Cool and Bobi Wine) so this change of tone is certainly deliberate and interesting.

Makes you wonder, though, whom he may be targeting. Maybe he is dancing on the grave of the Good Lyfe Crew, who are so quiet, they make the sky seem loud.

Maybe Jose is really trying to spice up the industry with what is really a diss song. If he is, he will be following the delightful formula that Bobi Wine and Bebe Cool have been using over the past couple of months.

I hope it works!
Chameleone salutes new lyrical release