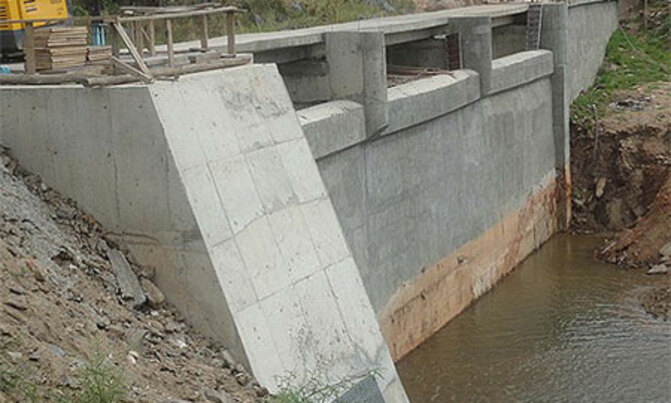 The 3.5MW Nyagak hydro power plant in the West Nile region has been tested with success and
By Richard Drasimaku
 The 3.5MW Nyagak hydro power plant in the West Nile region has been tested with success. Tuesday evening, the engineers switched on neighbouring Paidha town in Zombo district after initially limiting the electricity to the powerhouse alone.
Arua municipality MP, Gabriel Aridru who witnessed the tests said he was delighted by the accomplishment.
Aridru said the development would spell an end to power outages that the West Nile region has had to endure for a long time.
He called on the people to use the power resourcefully for developmental purposes.
By press time Wednesday, the power was to be extended to cover Nebbi and Arua districts.
Frank Baker, the country director of the West Nile Rural Electrification Company (WENRECO) said the direct testing and simulations was done under controlled conditions.
He added that the technical commissioning of the plant will be done next week Wednesday as planned.
But the official unveiling of the hydro plant will be done in a ceremony presided over by President Yoweri Museveni.
The Nyagak hydro plant construction works, initially scheduled to last two years, began in 2006 under a private-public partnership.
However the project dragged for so long due to mismanagement, financial hardships and lack of technical capacity of Sobetra, the first construction company.
In 2010 mounting pressure from the disgruntled public, WENRECO and the government led to the cancellation of Sobetra's contract.
Spencon Services Ltd then earned the contract and subcontracted FichtnerGmbh& co. KG, a German company and Vs Hydro to do the civil works and electrical engineering, respectively.
The project has cost an estimated US$15million with US$8.8million coming from the German development cooperation through KfWEntwicklungsbank.
Nyagak hydro power plant test successful