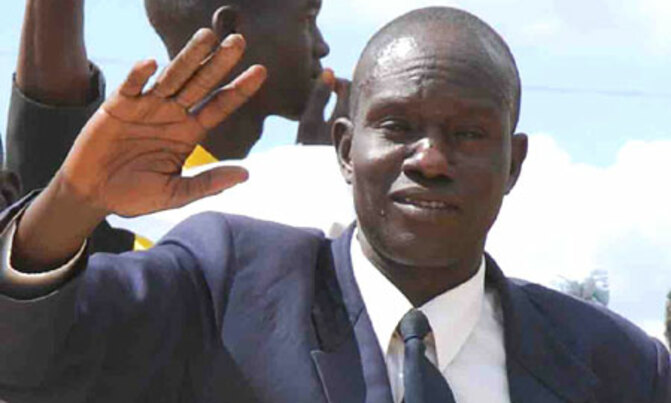 The Member of Parliament for Usuk county in Katakwi district,Hon Micheal Oromait died early Saturday morning after collapsing
By Felix Osujo

The MP for Usuk County in Katakwi district, Hon Micheal Oromait has died.
District Medical Officer of Katakwi, Dr Simon Icumar Omeke confirmed that the legislator died in Katakwi hospital Saturday morning at around  3:30am.

He was admitted to the regional hospital after he had collapsed and lost consciousness.
Dr Ichumar says the medics at the health facility to  tried to bring him back to consciousness but failed. His heart had stopped beating.

The in-charge at Katakwi hospital, Dr Andrew Katawera, said Oromait's body has been taken to Mulago Hospital in Kampala for an autopsy.

Meanwhile the legislator's nephew, Titus Ongodia said that on his way from Kampala to Katakwi Friday, his uncle branched off to his home in Jinja. He had breakfast and then headed for Soroti.

He picked up two people from Soroti town who wanted to be dropped at Usuk subcounty headquarters, it is reported.

On reaching Arapai subcounty along Soroti/Katakwi road, the deceased MP went behind the wheels after his uncle Daniel Otok.

Olomait is said to have driven up to Usuk subcounty headquarters where he dropped the two people before losing control while trying to negotiate a corner.

He developed some severe headache, it isreported, which might have led to the collapse that led to his death.
Doctors at Katakwi hospital pronounced him dead in the wee hours of Saturday morning.
Michael Oromait MP,Katakwi passes on