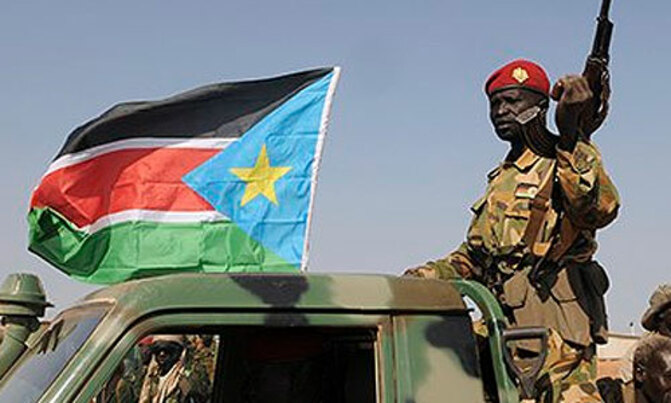 Officials from the SPLA faction of Dr. Riek Machar are planning to return to Uganda to meet President Yoweri Museveni.
By Raymond Baguma

Officials from the SPLA faction of Dr. Riek Machar are planning to return to Uganda to meet President Yoweri Museveni after an earlier mission aborted due to poor coordination, says the delegation's spokesman.

James Gatdet Dak, in an email message, talked of the possibility of another shot at it.

"It may be possible for our delegation to travel to Kampala again soon for a preparatory meeting with Ugandan leadership," he wrote.

Fragile peace talks have been ongoing in Addis Ababa over the crisis in South Sudan, but the continued presence of Ugandan troops remains a sticking point with rebels demanding that Uganda withdraws.

Two ceasefire deals signed in January and in May this year crumbled.

South Sudan president Salva Kiir and his former deputy Machar agreed earlier in May to start talks on a transitional government but that idea has not advanced since then.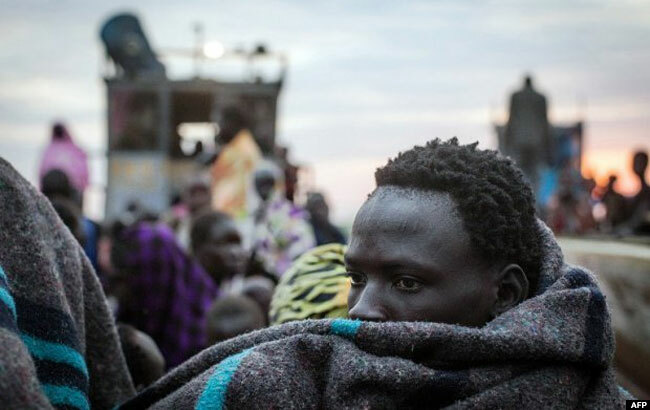 The conflict in South Sudan has resulted into hunger and desperation among the nationals
In his email message, Gatdet said that the planned meeting would precede and set an agenda for another meeting between Dr. Riek Machar and President Museveni to take place in Addis Ababa.

He could not however provide a date when the Kampala meeting would be fixed.

But he said the rebel delegation was consulting the Intergovernmental Authority on Development (IGAD) mediation team in Ethiopia and the Ugandan government on the meeting.

Foreign affairs minister Henry Oryem Okello faulted the SPLA rebel delegation for giving no prior communication which led to the abortion of the earlier meeting.

Ugandan troops have been deployed in South Sudan since December last year when fighting erupted between government troops and those loyal to rebel leader Machar.

Minister Oryem recently said UPDF troops would remain in South Sudan until such a time when the South Sudan government would say that Uganda can leave.


Left to right: President Salva Kiir, former president John Garang, rebel leader Riek Machar. (AFP)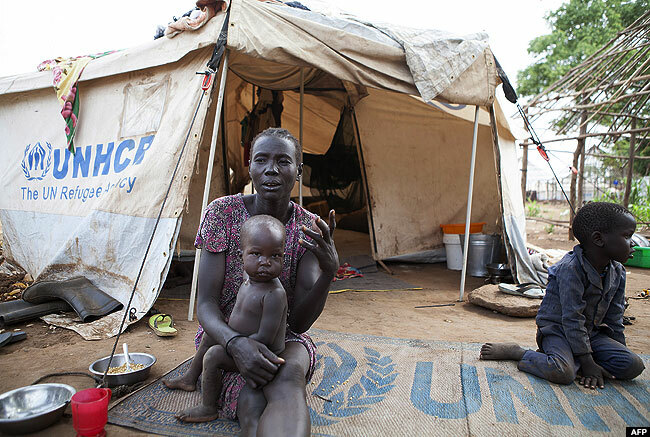 A woman and her children displaced by fighting in South Sudan sit outside her tent at the Kule IDP camp at the Pagak border crossing in Gambella, Ethiopia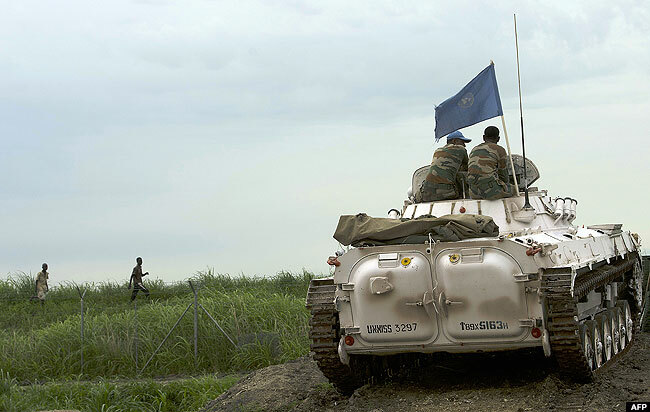 An armoured vehicle of the UN peacekeepers from the Rwandese battalion patrolling along a road as internally displaced South Sudanese people go about their daily routines in Malakal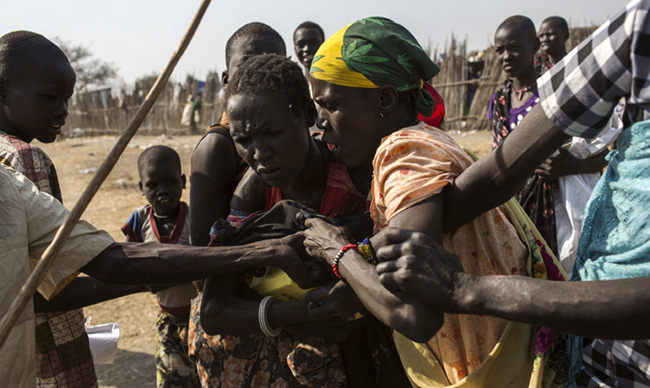 Hungry South Sudanese women fight for food at a camp.(AFP)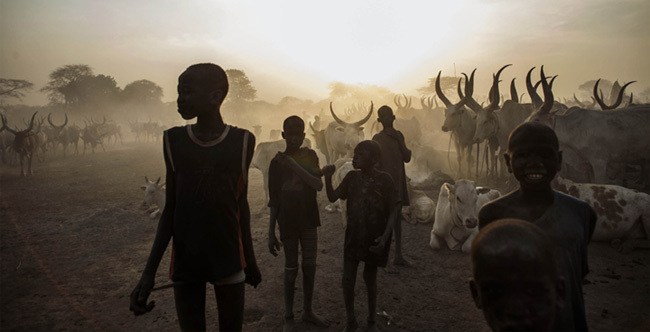 Children look after their cattle in the war-torn country.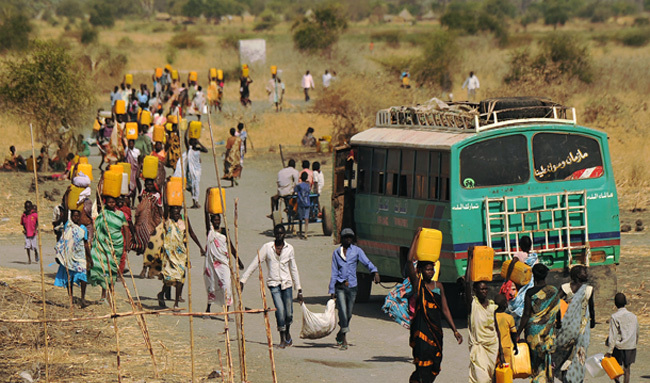 Also related to this story

S.Sudan leaders told to resume talks as famine looms

S.Sudan rivals are warmongers, mediators say

Warring South Sudan rivals sign peace deal
Ugandan troops to stay in South Sudan
IGAD teams commence operations in South Sudan
SPLA rebels hopeful for another Kampala meet