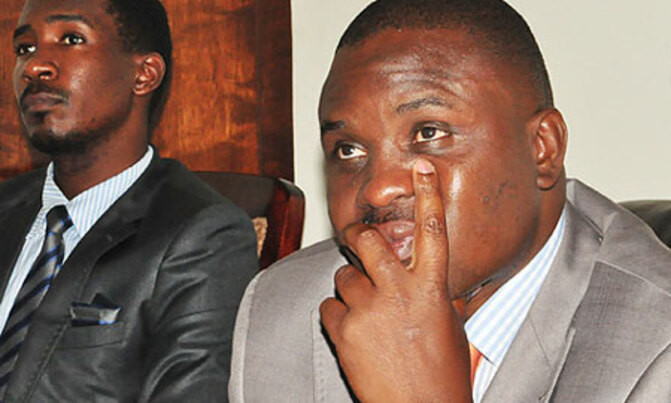 Mayor Lukwago calls for a special council meeting to attend to his grievances over KCCA leadership.
By Taddeo Bwambale and Norah Mutesi
Barely a day after the High Court in Kampala ruled in favour of the city Executive Director, Jennifer Musisi over powers to manage the city, the Lord Mayor, Erias Lukwago has called for a special council meeting to attend to his grievances over the Authority's leadership.
Addressing journalists at the Mayor's Parlour on Tuesday, Lukwago said he would abide by the court ruling.
"I have painfully decided to comply with the directive of the court, even though this may have serious implications in the future. I have called for a special meeting of the Authority on Monday at 10am to discuss the matter as advised by court," Lukwago said.
High Court judge, Justice Eldad Mwangushya on Monday dismissed a case in which Lukwago wanted the court to restrain Musisi from portraying herself as the head of KCCA.
Lukwago had also asked court to determine, among other issues, whether as Lord Mayor his role was ceremonial.
In his ruling, Justice Mwangushya argued that KCCA had sufficient avenues to resolve the matter without resorting to court action.
"There are aspects of interpretation of the act which again can be handled by the council to determine where the powers of the Lord Mayor and Executive Director stop. This can be done by reading the [KCCA] Act," ruling partly reads.
"A council with legislative powers this one has can handle all these issues and to me it does not warrant hearing before an alternative re sought," the judge stated.
But Lukwago accused the court of setting a bad precedent by not deciding on who was the head of KCCA.
"If parents who are about to kill one another go to court, you cannot tell them to go back and settle the matter at home. I am disappointed because the court feared to solve the matter and instead went into trivialities," he claimed.
He also accused Musisi of frustrating efforts to resolve the matter amicably, saying she shunned a reconciliation meeting convened by the judge in January this year.
He vowed to appeal the sh200m amount in costs of the suit proposed by Musisi's lawyers.
Lukwago turns to councilors over row with Musisi