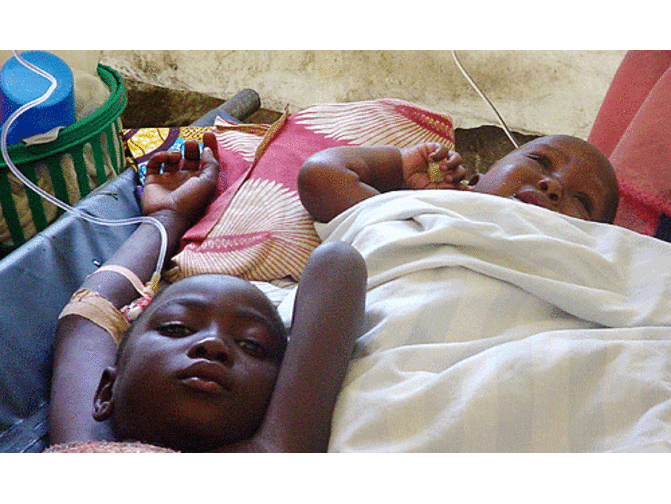 A cholera out break has been reported at Uganda's border with Democratic Republic of Congo.
By Attractor Kamahoro

A cholera out break has been reported at Karambo near Bunagana border post and Busanza border line at Uganda's border with DR Congo, Kisoro District Health Officer Dr. Steven Nsabiyunva has said.

The outbreak comes at the peak of the influx of refugees from DR Congo to Uganda. Speaking to the New Vision at his office on Friday, Dr Nsabiyunva said the district health team was considering making a quarantine to protect refugees already at Nayakabande refugee reception center and the district population at large.

He urged health officials at Nyakabande to ensure proper use of mobile toilets and to emphasize hand washing. "We are considering isolating new comers as one way of controlling spread of the disease and protecting the district population.

Cholera is spread through exposing food to excreta of an infected person. It is characterized by acute vomiting and diarrhea.

If left untreated it can kill in 24 hours. Asked about cross border trade in food items, the doctor said his office was still trying to put in place control measures.

In February this year, an outbreak of dysentery hit the camp and has reportedly lingered on due to poor disposal of excreta.

"Saucepans are used for bathing and washing clothes while basins are used for serving food" said a source at the refugee center who preferred anonymity.

 
Cholera hits Uganda - DRC border