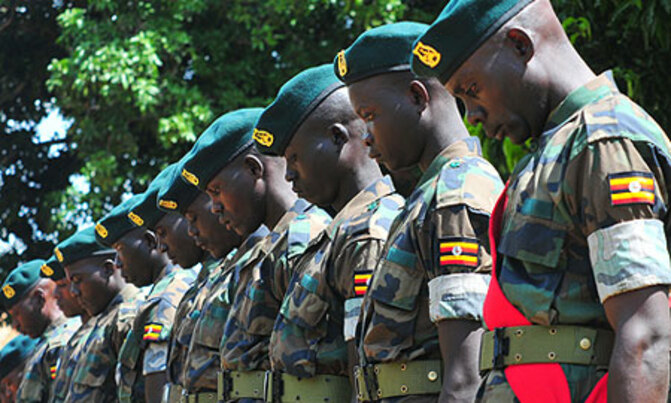 President Museveni will unveil a monument today in memory of the people who died in the 1979 Liberation War.
By John Odyek
President Yoweri Museveni will unveil a monument today in memory of the people who lost their lives in the 1979 Liberation War. The function will take place at Rwemiyenje in Rugando sub-county, Mbarara district during the Heroes Day celebrations.
The State minister for security, Muruli Mukasa said on Friday in Kampala that the 23rd Heroes Day anniversary was a day when all Ugandans celebrate the lives of the distinguished sons and daughters of Uganda who toiled against all odds and risked their lives to make Uganda a better place to live in.
"The heroes whose lives and achievements we are celebrating are mostly those who lived during the colonial days and post- independence period. The former for their struggle against imperialism which struggle yielded independence and the latter for their fight against the political and social-economic ills that bedeviled Uganda after independence," Mukasa said.
He said the venue for the celebrations was important in the history of Uganda because of its role in 1979 war where many lives were lost in the area during the fight against Idi Amin and his soldiers.
Mukasa said many heroes and heroines whose names were being finalized would be honoured with medals. The theme for the Heroes Day is 'The Sacrifices of our heroes: The Epitome of Patriotism'.
The minister also urged Ugandans to plant trees to mitigate the effects of climate change. He said districts would be given seedlings by the ministry of water and environment and the National Forestry Authority to undertake tree planting.
The tree planting would be part of activities to mark Uganda's 50th independence anniversary celebrations in October this year
Uganda to honour 1979 Liberation War heroes