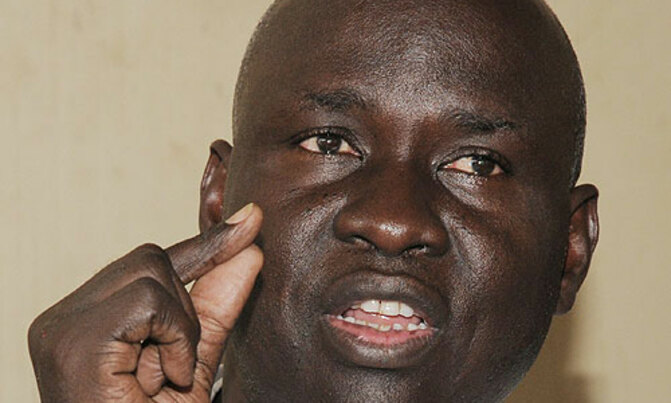 FDC party has expressed its support for the renamed For God and My Country (4GC)activist group
By Pascal Kwesiga
THE Forum for Democratic Change party has said it backs a move by the opposition activists to rename the banned Activists for Change (A4C) to For God and My Country (4GC).
The FDC spokesperson, Phillip Wafula Oguttu said the party will support the activities of 4GC that has been named after the country's motto to usher in democratic and political reforms.
He told New Vision online after the weekly press conference at the party headquarters in Kampala on Monday that it would take part in the activities of 4GC as long as they are invited by the architects of the organization.
However the Attorney General, Peter Nyombi said like the banned A4C, 4GC is also an illegal organization.
He explained that in law, if the people sponsoring a society that has been declared unlawful forms another one, it would also be an illegal organization.
"What I said is the position of the law. And that new organization is also illegal," Nyombi said.
He added that if the architects of 4GC conduct any activities that were declared illegal when the organization was known as A4C, they would face the law as provided for in the Penal Code Act.
Nyombi said the instrument that banned A4C was available in the gazette office for the public to buy.
The mission of the political activists, they say, is to bring about democratic change of government through mobilizing the masses and champion a campaign to remove bottlenecks to free and fair elections through peaceful means.
Wafula and his deputy, Boniface Bamwenda also called for speedy investigations into the murder of a top city Muslim cleric.
The deceased, Sheikh Abdul Karim Ssentamu was gunned down by unidentified assailants on Friday at around 9.30pm as he left a mosque on William street in Kampala city center.
The party officials also called for the arrest and prosecution of the police officer who allegedly assaulted the party's leader for the women league, Ingrid Turinawe on her way to a rally in Nasana in Wakiso district near Kampala on Friday.
FDC throws weight behind 4GC, AG reacts