The search is on for Makerere University substantive vice-chancellor, three years since Prof. Venansius Baryamureeba took up the post in acting capacity. Prof. Edward Kirumira, Prof. Augustus Nuwagaba and Prof. Eli Katunguka Rwakishaya have already expressed interest in the job. Prof. Baryamureeba
The search is on for Makerere University substantive vice-chancellor, three years since Prof. Venansius Baryamureeba took up the post in acting capacity. Prof. Edward Kirumira, Prof. Augustus Nuwagaba and Prof. Eli Katunguka Rwakishaya have already expressed interest in the job. Prof. Baryamureeba is also vowing to retain the post. FRANCIS KAGOLO analyses the credentials of the likely candidates.
PROF. AUGUSTUS NUWAGABA, ASSOCIATE PROFESSOR OF ECONOMICS
He is best known for speaking his mind. And whoever attacks him for this, he has always had one answer:
"I am a true Mukiga – I speak what I feel is right." When Mwalimu probed his interest in the job, Nuwagaba said: "I want to bring integrity, glory and respect for professorship back to the university to avoid situations where someone's academic credentials are questioned. This has affected the university's image."
An renowned poverty alleviation specialist, Nuwagaba has handled multimillion consultancies for various African governments and UN agencies, including the World Bank and United Nations Development Programme through his fi rm, Reev Consults.
He was also the lead consultant for the development of the National Population Policy for Uganda, 2005. But it is not his poverty eradication work that has made Nuwagaba so prominent. Rather, it is his role in fi ghting for the cause of Makerere University lecturers, especially between 2004 and 2009 when he was the chairperson of the Makerere University Academic Staff Association. No wonder, staff welfare is still high on his agenda even as he campaigns for the university's top job.
"I am going to apply for the job.
We have to push for better staff remuneration. I have done this well before. As vice-chancellor, I will ensure that staff welfare is number one priority," he says.
Nuwagaba also intends to restructure the university's curriculum to ensure it is demand driven to curb the current high graduate unemployment in the country.
"You cannot have a class of 1,000 students taught by one lecturer, who is not paid well and expect quality education. This has to stop," he adds.
Nuwagaba has a master's degree in economics from the London School of Economics and a PhD in poverty eradication from Makerere University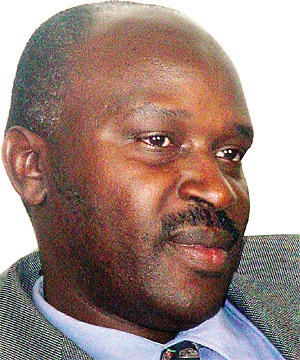 PROF. ELI KATUNGUKA RWAKISHAYA, DIRECTOR FOR RESEARCH AND GRADUATE TRAINING
When he caused the university council to probe Baryamureeba's academic papers in February, some people thought he was a new player in Makerere's politics. No.
On the contrary, this professor of veterinary medicine fi rst contested for vice-chancellorship against Prof. Livingstone Luboobi in 2004.
And when he lost, it was rumoured that he was offered a job to head the then 15-year-old Mbarara University of Science and Technology and turned it down.
His plan was to allow Luboobi complete his two terms so that he comes back. Although Baryamureeba could have jumped the queue, Katunguka is not about to let go of the buttered bread.
The fact that he is serving his last term as director of research and graduate training, and is unlikely to want to go back into fulltime teaching, augments this argument. "I am interested in becoming the vice-chancellor. I was the best candidate in 2004, but because Senate at that time was divided, I was thrown out," local media quoted Katunguka as saying last week.
Prof. Eli Katunguka Rwakishaya 
"I have given Makerere 33 years of unbroken service. I have the experience and my ethical behaviour is not questionable." Katunguka graduated from Makerere University with a Bachelor of Science degree in veterinary medicine, got a master's in the same field from University College Dublin and a PhD from The University of Glasgow, Scotland, UK.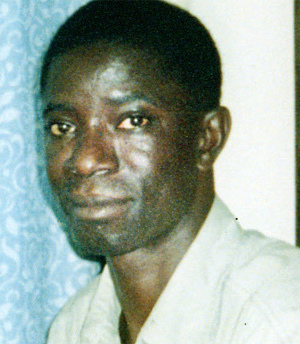 PROF. EDWARD KIRUMIRA, DEPUTY PRINCIPAL COLLEGE OF HUMANITIES
Like Katunguka, Kirumira is no new face. He contested against Baryamureeba in 2009 after warming up for the post for some five years when Luboobi was still in charge.
Kirumira is soft-spoken, an attribute that has earned him friends from all cliques at the university. His five-year tenure as dean faculty of social sciences exposed him as a capable leader with outstanding team building skills.
At a time when students complained of missing results and delayed release of semester exam and course work results, those in his faculty were never affected.
He holds a PhD from the University of Copenhagen in conjunction with Harvard University, a master of arts in population research from Exeter University, UK and a bachelor of arts in sociology from Makerere University.
In over 20 years, Kirumira rose from junior lecturer to head of the sociology department before he was appointed faculty dean in 2005.
Prof. Edward Kirumira
PROF. VENASIUS BARYAMUREEBA, ACTING VICE¬CHANCELLOR
Baryamureeba deserves no introduction.
His life has been a mixture of both great achievements and scandals.
He is the man who managed to ensure timely release of students' academic transcripts and reduce, though to just about 10%, the bureaucracy that had become part of Makerere University.
Within his three-year tenure, Baryamureeba has also boosted the university's public relations image and publication of research findings. This has improved Makerere's image and continental ranking from 54th position to the current 13th position.
He steered the process of turning Makerere into a college-based university, which had stalled for over a decade.
Baryamureeba can best be described as a performer and go-getter. He is a man you will love to hate. His jovial, down-to-earth character has endeared him to many as it has dunked him in scandals.
Besides problems, like the dilapidated students' residential halls, in-fighting and financial accountability challenges, have continued to bog down the university during his tenure.
He, however, vows to retrain the seat. Baryamureeba attained a bachelor's degree in mathematics and a master's degree in the same field from Makerere University in 1994 and 1995 respectively, a master's in computer science from the University of Bergen, Norway (1996) and a PhD from Bergen in 2000.
Having begun as a teaching assistant in Makerere at the institute of applied economics in 1994, Baryamureeba has risen through the ranks to be the acting vice-chancellor
How the VC is elected
The vice-chancellor is appointed for five years and is eligible to serve two terms only. He is appointed by the chancellor on the recommendation of the University Council from among three candidates recommended by the University Senate. 
A search committee, composed of two members from the University Council and three members from the University Senate, identifies suitable candidates and forwards their names to the Senate. The senate then nominates three candidates for recommendation to the University Council.
Role of the VC
As the chief executive, the vice-chancellor is responsible for the academic, administrative and fi nancial affairs of the university, according to the Universities and Other Tertiary Institutions Act 2001. The Act empowers him to preside at ceremonial assemblies of the university and confer degrees and other academic titles and distinctions in the absence of the chancellor.
At Makerere, the vice-chancellor also doubles as the chairman of the University Senate, the institution's chief academic decision-making organ.
Former VCs
Prof. Yusuf Lule Kironde (Principal Makerere College, (1963-1970)
Frank Kalimuzo (July 1, 1970-1973)
Prof. Asavia Wandira (1973-1975, 1979-1986)
Prof. Joseph Sekyala Winter Lutwama (January 20, 1975-September 19, 1977)
Prof. Senteza Kajubi (VC, 1977-1979, 1990-1993)
Prof. Barnabas George Kirya(April 1986-November 1990)
Prof. Pancas John Mukasa Lubowa Ssebuwufu (1993-2004)
Prof. Livingstone Serwadda Luboobi (2004- 2009)
Prof. Venansius Baryamureeb (2009 todate)
Battle lines drawn for Makerere VC job, Prof. Edward Kirumira, Prof. Augustus Nuwagaba, Prof. Eli Katunguka Rwakishaya , Prof. Baryamureeba