Meddie, artistes, Journalists,lawyers, nightclubs and businessmen have all been parasites . . . Her estranged father emerged from the blue Club Rouge made a killing hosting Bad Black parties
By Kampala Sun reporter
Shanita Namuyimbwa, a.ka Bad Black, is generally perceived as a lady with a brave outward persona and strong resolve; no form of duress or inconvenience can emotionally break her down.
However, at the Anti Corruption Court last week, as her partner in passion and crime Meddie Ssentongo was being led to Luzira prison for his part in the embezzlement of David Greenhalgh's $9m (Sh20.5b), she hysterically broke down and disconsolately wailed.
In between the heaves and sobs, Black, in a rare surge of emotion appeared reflective and finally let out a secret pain that had been gnawing away at her heart.
She exclusively opened up to The Kampala Sun about how she regretted some of the moneys she 'senselessly spent' on people who never really deserved it; some of whom have since forsaken her calling them Abalya mmere (schemers)
Interestingly, even though a fraud investigator Grace Kyomuhendo from Barclays Bank had just revealed the details of how Bad Black had emptied the dollar account Daveshan Development Company Ltd and passing on most of the money to Meddie Ssentongo, she hinted that in the latest incident she was being used to pin Meddie, and bring him to book.
Whether Meddie Ssentongo (currently out on bail) is finally convicted and sent to serve a jail term, we shall not speculate. However, like Bad Black insinuated, if the nets were cast wide to fish out whoever took a portion of the money, hundreds would follow Meddie to Luzira prison, but since law isn't pursuing that line, they are safe.
However, in the eyes of The Kampala Sun, they aren't safe. We expose some of the people who milked Bad Black of David Greenhalgh's sh20.5b. They draw from businessmen, sports personalities, musicians, lawyers, night clubs.
Presenting the list.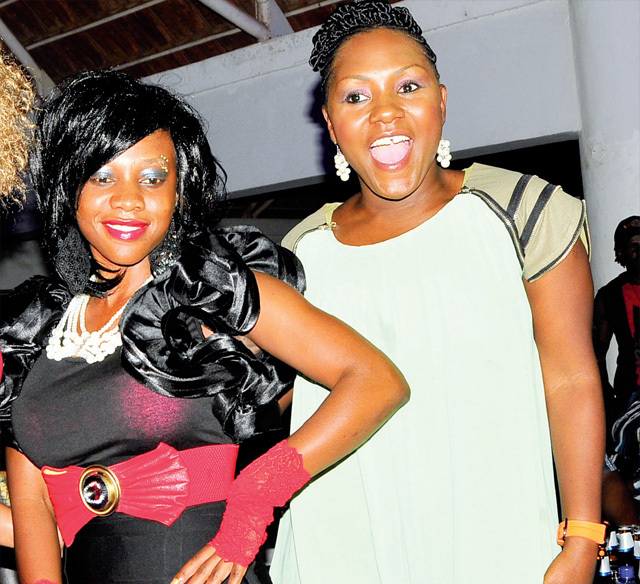 Friends with benefits? Slyvia Owori visibly excited to be in the company of Black at Rooftop 
Sylvia Owori ranks high among people who benefitted from Bad Black's money. From selling her over priced clothes from her Sylvie's Boutique to Bad Black, Sylvia Owori devised new means to continue with her scheme when Black opened her own boutique on Wilson Road. During Sylvia Owori's "Running in Heels" event at the Kampala Serena Hotel, she accorded Black a V.V.I.P treatment and the latter gave sh5m. She, however, consumed more sipping fine wines and canapes.
Bebe Cool & Zuena
They are one of the biggest local music beneficiaries of the Bad Black purse. Bad Black and Bebe Cool were close buddies and together handled a cancer project to which she donated US$20,000 (sh50m) in support of a girl who had cancer, unfortunately she died. They once raked sh8m bill in Club Silk drinking expensive drinks. Zuena received a Terrano from Bad Black.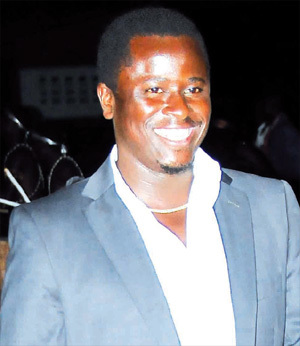 Yusuf Kaddu (Kika Troupe)A professional singer, dancer and drummer, he was mainly known for shaping the Ugandan performing arts scene through Kika Troupe that really reawakened the rhythms of Uganda in 2005.

Kaddu, who quit Ndere troupe to start Kika troupe, seemed like a man driven by ego and big dreams. In his script, hardwork would get him there.

 

A few years down the road, It isn't necessarily hard work that has gotten him there.

He works smart. Out went the modest living. He lives large and now owns a Mercedes Benz ML, with personalized number plates.

Interestingly, our source tells us that he got into the Bad Black circles through his big brother Kassim, who was a close friend to Meddie Ssentongo.

He interested Bad Black in an award winning business project, which she allegedly colossally funded.He was, however, fairly rich even before meeting Bad Black as the troupe has taken him on world wide tours, earning big moneys.

 

Yusuf Kaddu of Kika Troupe met Black through
Meddie Ssentongo. He lives large

Nasser Jjombwe (Bad Black's father)Whereas it appears a birth right for children to provide for their parents, the manner in which Nasser Jjombwe, (Bad Black's father) appeared on the scene raised eyebrows. Stories abound how the man from Kyabadaaza Butambala District, was never really there for his daughter during her formative years.

With the windfall, the special hire driver inevitably surfaced with a harrowing story of misery and abject poverty. It melted Bad Black who bought him a Toyota Ipsum worth sh15m.

She reportedly gave him sh50m to renovate their house in Kazo, Kawempe Division and another in Butambala. Until recently, she gave him money for maintenance. He was conspicuously absent as she battled court cases.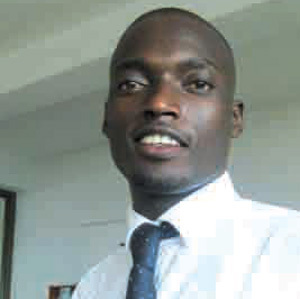 Julius Galisonga (Founding partner GKN) Ever since he stumbled on one of Bad Black parties at Club Rouge, he never fathomed that an evening out for a cold one would bring him a windfall.
The founding partner of the firm M/s Galisonga, Kasasa and Nassali Co Advocates and high court advocate, the articulate lawyer suddenly hit front page news representing Bad Black in court.
The overly ambitious lawyer needed no second invitation to milk money and fame, although his form of 'milking' was done within the precincts of the law.
At a relatively young age of 32, he has achieved quite alot for a man his age. First to go out were the second hand Japanese cars.
In came the monster machines. He drives Mercedes Benz, ML Class and a Mercedes C200. 
He lives in a sprawling mansion in Namugongo, complete with a swimming pool.
                                                                                                                         Lawyer Julius Galisonga's smile tells half the story
Mr. Flavour At the height of her fame, Bad Black proved that what a loaded woman wants, a loaded woman gets.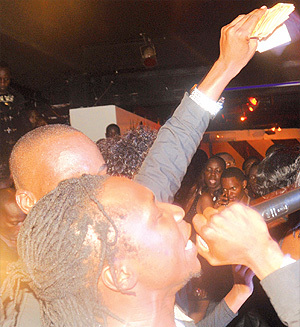 With Nigerian Ashawo star all feeling superstar, she reportedly flashed US$10,000 (Sh25m) in the direction of the Nigerian who on sniffing the dollar, forgot about his superstardom and lapped like a puppy at its master.
Part of the script, according to the ensuing reports was that the  Paper-loving Nigerian was paid to do what many men would accept for free.- A night of passion with her at the Speke Hotel.
Coco Finger Mr. Flavour's look alike, Maurice Okori, (Coco-finger)is one of the recepients.
His was a rather funny scene. At one of the Club Rouge parties, Bad Black flashed sh5m in his direction after his My Miss song sent ripples to her belly. It unnerved him.
A source said that Coco shocked at the sum, momentarily stopped singing in disbelief and excused himself midsong.
From the loos he reportedly rushed to ATMS at 2:00am to see if he could bank the money but was unsuccessful. He imemdiately left the club, for home perhaps fearing someone was trailing him.

Coco Finger shows off sh5m he got from Bad Black
Nickita Bachu and Gareth Onyango. (Club Rouge) During Black's birthday to celebrate 22 years, they pocketed a good portion of commission of the sh70m Bad Black reportedly spent on the party. They reportedly made a killing following Black's advance calls for reserved tables at the exclusive parties. However, like a faithful servant, Nickita made it a point to attend all Bad Black's court sessions.
Nickitta Bachu of Club Rouge smiles after apparently striking a juicy deal. The club hosted many of Black's luxurious parties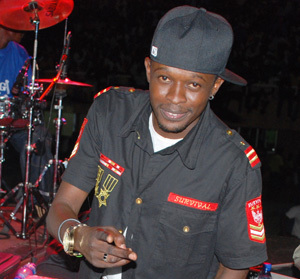 DJ Shiru. A story is told of how celebrated DJ Shiru once convinced Bad Black of cousre in cohort with shrewd journalists, convinced Bad Black that her sh70m birthday party at Club Rouge was to be aired live at one of the private TV stations.
He even got journalists to pose for the live coverage, asking questions in a manner that would make CNN anchors envious It was a hoax the inebriated lady never realised.
She paid sh5m for the service she never got to see as she was too drunk at the time.
Chris Mubiru .The staunch politician and former subeditor at a leading media house, is best described as a jack of all trades.Not much is known of what he currently does.
He has however prominently hang around prominent tycoons  like Hassan Basajja Balaba, Michael Ezra and lately Bad Black. Seeing him hang around them, you can tell he offers advisory services. How much he earns from that, we cant speculate.                                                                                                        
                                                                                                                           Dj Shiru promised to handle Bad Black's publicity
Toy boy: Tonny has drunk numerous free bottles from Bad Black(left) Close watch: Chris Mubiru Senfuma is always around Bad Black(right)
Adapted from The  Kampala Sun. For more of similar stories, look out for The Kampala Sun every Friday