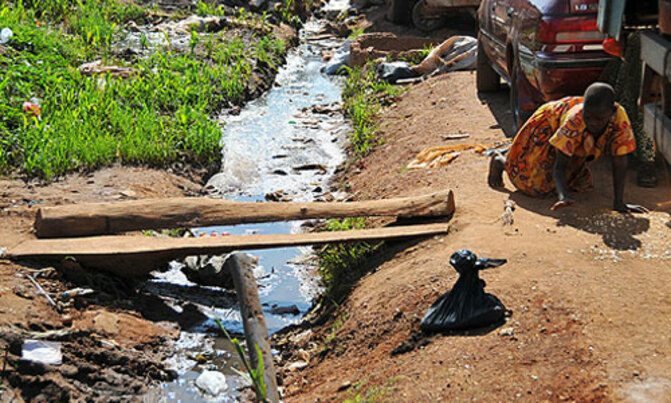 The Ministry of Health has warned of an outbreak of cholera epidemic in several districts of Uganda.
By Taddeo Bwambale
The Ministry of Health has warned of an outbreak of cholera epidemic in several districts of Uganda. 
The acting director general of health services, Dr Dennis Lwamafa said a total of 280 cases had so far been reported in Kasese, Mbale, Bududa and Buliisa districts.
"The Ministry of Health informs the general public that there is an outbreak of cholera in some parts of the country," he said in a press statement.
He revealed that some districts had also reported an increase in the cases of other water-related diseases including typhoid and dysentery. 
Lwamafa said the ministry was undertaking a number of measures to control the spread of the disease and the other water-related diseases ahead of the rainy seasons.
"Surveillance and epidemiological programmes continue in the affected and neighbouring districts to detect cases for early treatment. The National Medical Stores (NMS) has disbursed the necessary drugs to the affected districts in case more cases are reported," he said. 
He urged the public to boil drinking water, ensure that food is cooked well and eaten still hot, and also wash hands with soap before eating food.
The health official also advised the public to dispose of all faecal material in latrines and avoid food and drinks sold on streets and along the roads.
Lwamafwa appealed to the public to be vigilant and report all suspected cases of cholera, typhoid, dysentery as well as strange deaths from to the nearest health facility.
He called upon district health officers to intensify public education programmes to prevent disease outbreaks, and said the ministry was undertaking all necessary interventions to control disease outbreaks in the country. 
Fact file:
Cholera is an acute infectious disease characterized by watery diarrheal, vomiting and kills a person within hours.
It largely spreads through eating and drinking foods contaminated with faeces of an infected person.
Other factors responsible for its spread include draining latrines into drainage channels; defecating in open places; eating food or drinks prepared under unhygienic conditions, and poor personal hygiene.
280 cholera cases registered in Uganda