AS Uganda marks the International Women's Day today, the focus will be to implore the Government and other stakeholders to take further action to empower the girl child in order to improve the social and economic status of women.
By Elvis Basudde

AS Uganda marks the International Women's Day today, the focus will be to implore the Government and other stakeholders to take further action to empower the girl child in order to improve the social and economic status of women. The theme for this year's celebrations is: "Connecting Girls, Inspiring Futures." The national celebrations are being hosted by Nebbi District and President Museveni is expected to attend. The day is celebrated to focus attention on issues, challenges, successes and achievements of women, regardless of their national, ethnic, linguistic, cultural, economic or political differences. It is an occasion for looking back on past struggles and accomplishments and more importantly, to look ahead to the untapped potential and opportunities that await future generations of women.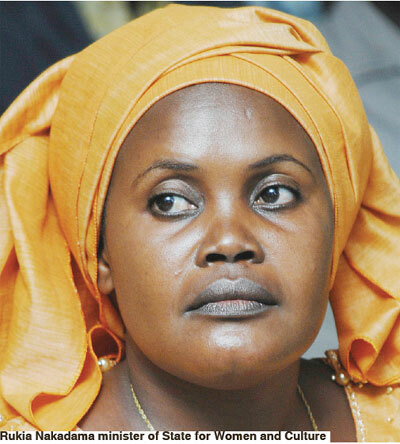 The commemoration of this day is a rallying point to build support for women's rights and their participation in the political and economic arenas. The theme calls on the United Nations' member states to inspire the minds of girls for a future of equality, development and peace. According to Rukia Nakadama, Minister of State for Women and Culture, the theme is appropriate for Uganda as it re-emphasises the NRM Government's commitment to women's empowerment in all spheres.

It calls for actions to motivate, encourage and cause enthusiasm among girls to aim for a better future; a future with dignity for girls; a future that allows girls to exploit their full potential, giving them space and voice to participate effectively in national development. It also calls on girls to aim higher in their career development, inspires them through performance recognition of female achievers to motivate them to aim higher, connecting them through strengthening networking and mentoring by successful women managers, entrepreneurs and politicians whom the girls can look to as role models. "As Uganda celebrates the Golden Jubilee of Independence, it is important to focus on the girl child, re-think and determine the future to inspire the women of Uganda and the country at large," Nakadama says.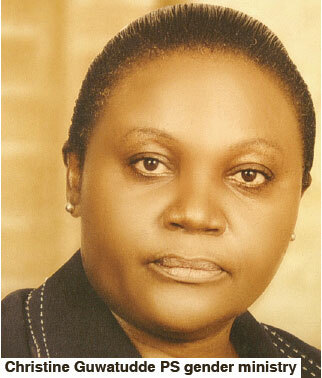 She adds: "The celebrations will focus on imploring the Government and other stakeholders to take further action to empower the girl child in order to improve the social and economic status of women." Christine Guwatudde Kintu, permanent secretary Ministry of Gender, Labour and Social Development, says girls need to be connected to opportunities and be empowered with skills to take control of their lives and be provided with an environment that enables them to discover and enhance their full potential.

She says channels for exploiting girls' potential include access to education and training, space and an enabling environment to participate in democratic processes, accessing employment especially decent and rewarding work, elimination of discrimination of all forms against girls, including zero tolerance for sexual harassment and abuse in the homes, communities, school and at all work places.

At the 2011 International Women's Day celebrations, President Museveni launched the African Women's Decade 2010 - 2020. Guwatudde says the theme is also in line with one of the focus sub-themes of African Women Decade "Young Women's Movement", which aims at energising the African Women movement and mentoring young women leaders and professionals to be champions of gender equality and women's empowerment.
Women who are generous to society
Joy Akumu, a 25-year-old mother of three, carries a pot of water on her head, struggling to climb up through a meandering hilly path in Ariya village, Pader district. The look on her face is an undeniable definition of anguish and fatigue from chronic poverty. The bruises on her neck and left cheek have evidence of the domestic violence she has learnt to endure, almost on a daily basis. The thought of returning back to her parents' home is equivalent to an abomination because her ruthless and drunken husband bought her with a hefty bride price. Trapped in her predicament and paralysed by her ignorance, her fate seems to be sealed. Just like Akumu, many voiceless women across the country are suffering silently in desperate need of someone to fight and advocate for their rights. As we celebrate Women's Day today, there is a lot that needs to be done to ensure that: women enjoy the experience of gender equality. ANTHONY OLWOCH highlights the women who have selflessly devoted themselves to impact others by improving their quality of livelihood.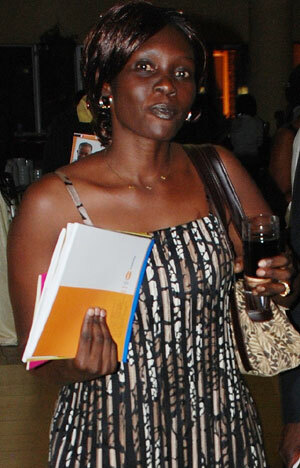 Alice Emasu Seruyange:
The huge contribution she has made to women of all categories cannot be underestimated. As a writer with the New Vision between 1995 and 2007, she devoted herself to highlighting and creating awareness on issues that had to do with women's plight.
She then moved on to pilot TERREWODE a project in Teso region in Eastern Uganda to break silence on obstetric fistula - a condition where prolonged obstructed labour causes the walls of the uterus and or bladder to wear out leading to a leakage of urine and faeces through the vagina.
She has made huge contributions in the fight to improve maternal health, and promote women's rights and girl child education. To date, about 600 women have received fistula treatment. The model in Teso has yielded tremendous results and right now Emasu and her team are working to expand the scope of TERREWODE to reach other parts of the country.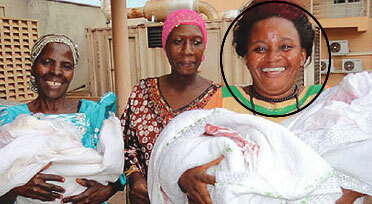 Winifred Kabanda (Ssenga Smart): Kabanda, popularly known as Ssenga Smart, is the founder of Tuggunjjuke Initiative Organisation based in Sseguku, Kampala.

She and her team have made tremendous contribution in impacting married and single women. They offer premarital counselling, counselling to the marrieds, and talk to students in schools on issues about responsible living. They also have an outreach that focuses on helping street children. Plans are now underway to expand their area of operation to other regions of the country.
   
Miria Matembe
Known to many as an iron lady who does not mince her words, she has fearlessly stood out for women from all walks of life. She has advocated and continues to fight against domestic violence on women, and for gender equality and women empowerment.
As a politician, she advocated for a greater voice for women in the political arena. As the director Centre for Women in Governance (CEWIGO), Matembe has urged and challenged women leaders at different levels to advocate for the well-being of women from all walks of life. CEWIGO brings to together and trains women in order to increase their visibility and effectiveness in national and local politics in decision making.

Hon. Sylvia Ssenabulya
The dream to see an improvement in maternal health in Uganda is the turbine that drives her passion to impact fellow women. She is the first member of the Ugandan parliament to move a motion to seek for an increase in the budget allocated towards maternal health. She also led a campaign to put on hold the release of $100m intended for health infrastructure improve until more money was released for reproductive and maternal health. As a result, an additional $30m was released. The money was used among others to buy safe delivery kits and to recruit more midwives. She also worked to create a partnership between the women parliamentarians and the private sector in order to fill some missing gaps. They were able to provide solar panels for six hospitals in the country and I.V fluids for six months. She also mobilised the business community in Mityana to provide mattresses for the maternity wards. Currently she is the chairperson of parliamentary forum on maternal health and leading a crusade to increase budget allocation to address issues of maternal health. In the area of girl child education, Hon. Ssenabulya has opened a St. Elizabeth girls' School in Mityana to provide quality affordable education. The school offers bursaries for bright needy girls. 

Jane Frances Kuka
Hailing from the Sabiny tribe that inhabits south-eastern Uganda, Kuka has devoted her life to fight for women's rights and has championed the fight to eradicate female genital mutilation (FGM) and bride price. To the Sabiny tribe, female genital mutilation is a ritual that is done to lead young girls into womanhood. Determined to put an end to the violation of women's right, she has travelled nations and got the support of international organisations in the fight of this vice in her region. Currently, the former minister and personal secretary to the president, is the Resident District Commissioner in Kapchorwa. She is continuing to tirelessly fulfil the mission of her life, that is, to put an end to FGM.

Sarah Nyendwoha Ntiro
She is known as the woman of many firsts. She is the first woman university graduate in East and Central Africa. She is the first Ugandan woman to fight for equal pay for both women and men. In 1955, after graduating from Oxford University with a BA (Hon) in History in 1954, while teaching at Gayaza High School, she refused to earn less than her male counterparts. To defend the rights of women, instead of being paid less, she opted to teach without pay in protest.  
Ntiro's achievement and leadership in female education in Uganda and East Africa is an inspiration and mentor to girls and women from all walks of life. Many have been motivated to excel in education and become leaders in their societies.

Geraldine Namirembe Bitamazire
An educationist who served in the education sector since 1971 to 2011, her impact on the education of the girl child has been tremendous. For many years, she has been promoting girls' education and women's rights in the country. As the Headteacher of Tororo Girls School from 1971 until 1974, she dedicated herself to see that girls attained quality education. Having served in high profile offices in the education sector, as Deputy Chairperson of the Teaching Service Commission, Minister of State for Education and Minister of Education, she used her expertise to improve the quality of education that empowered the girl child. 
She is a founding member of Forum for African Women Educationalists (FAWE) that exists to promote girl child education. She also served a member of the UN Commission on the status of Women from 1998 to 2001.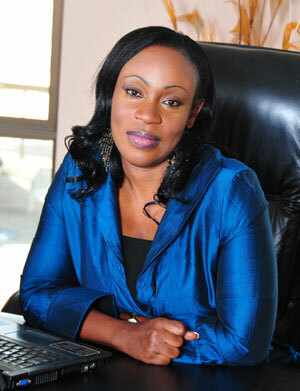 Jessica Kayanja
When you hear her name, you immediately think of Girl Power. Jessica is the wife of Pastor Robert Kayanja of Rubaga Miracle Centre Cathedral. She founded Girl Power Ministries, an inter-denominational women's ministry. Girl Power hosts annual conferences and works through the year to equip and empower women so that they reach out and change their communities, to strengthen marriages and homes, provide a home for children, disciple Christians to emulate the example of Christ, and provide a forum where people from different denominations meet, network and share experiences.


Joan Kakwenzire
The vulnerability of women, more often than not, is compounded by high poverty levels in a high percentage of families across the country. Joan Kakwenzire the head of Poverty Alleviation in the office of the presidency has made a huge contribution towards reduction of poverty by empowering and facilitating both men and women to become enterprising and embrace improved farming methods.

Dr. Specioza Kazibwe
Being the first and only woman in Africa to hold the position of Vice President, Dr. Specioza Wandira Kazibwe is a source of inspiration to many women that they too can serve in high positions that were considered a reserve for men. Through the years, she has invested her time and energy advocating for affirmative action for women and other marginalised groups. She has made huge contributions towards the emancipation of women: enabling them to acquire skills and access micro-finance loans to bring about sustainable development. Her contribution towards the improvement of maternal health can not be forgotten.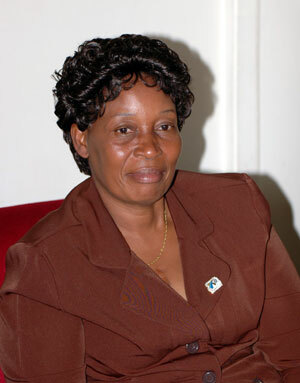 Ruth  Kavuma
Ruth Kavuma, the former and first Ugandan head teacher of Gayaza High school, is one woman of virtue whose impact to girl child education as been tremendous. She joined Gayaza High School as a teacher in 1980 and became headteacher in 1990 and contributed immensely to the empowerment of the girl child. As a founder member of Forum for African Women Educationists (FAWE), she has through the years been instrumental in advocating for the education of girls and initiating programmes to provide sanitary and hygiene services for girls.
Kavuma is also a reproductive health activist. After resigning from the position of headteacher at Gayaza High School and joining politics as Kalangala woman MP, she has continued to advocate for improvement of maternal health in the country, and worked towards boosting FAWE programmes.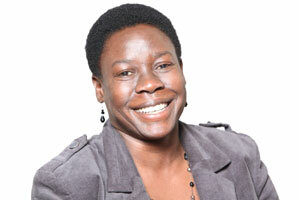 Atuki Turner
Born in Mifumi village in Tororo, Atuki is a lawyer a director of the MIFUMI project, a Tororo-based non-governmental organization. As a director of the project, she has made a huge contribution in fighting for the rights of women and children. Since the organization was established in 1994, it has taken a grassroots approach and been able to reach thousands of women and their children with health-care services, domestic violence advocacy, micro-enterprises, and education services. The organization is also advocating for the abolition bride price which reduces a woman's status to that of property.  
Berna Nakijoba (Jaja Nakijoba)
She has a heart of gold and is driven by the passion to help abandoned and homeless children. The 71 year old grandmother, Berna Nakijoba, popularly known as Jaja Nakijoba, struggles days on end to provide shelter and food for over 31 abandoned and orphaned children. For many years she lived in the heart of Katanga slum situated in Wandegeya, Kampala, where she picked the destitute children. While in the slum, she squeezed triple decker beds in a one single roomed house to ensure that the children had a place to lay their heads. Though she has no source of income, she is a woman of faith who has never contemplated throwing in the towel. Jaja Nakijoba depends on tokens from good Samaritans to provide clothing and food for the children under her care. Recently, two Sweden based Ugandan women were moved by her compassion and bought a house for her and the children.  

Hon. Betty Bigombe
When her name is mentioned, her pivotal role as chief mediator of peace talks between the government of Uganda and the LRA immediately rings in one's mind. Hon Bigombe, the state minister for water, while serving as Minister of State for Pacification of Northern Uganda, was at the helm of negotiations to bring an end to the insurgency of the Lord's Resistance Army (LRA) that had impoverished the northern region of Ugandan. Today, since peace returned to northern Uganda, people have returned home from IDP Camps and reengage in farming and other productive activities. This has gone along way in improving the livelihood of families, enabling people to easily access education and health services.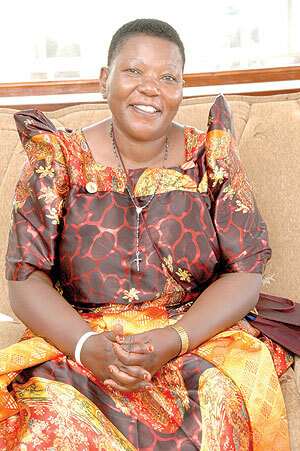 Noerine Kaleeba
When the AIDS scourge plagued our nation and people hardly any information regarding the killer disease, Noerine Kaleebe and 15 other colleagues (some of whom have now succumbed to AIDS), stood out to defy stigma and discrimination and Founded The Aids Support Organisation (TASO) in 1987. The once small support group as evolved into a Non Government Organisation covering most parts of the country.

Today, TASO is supporting women, men, and children alike. Among TASO's achievements in last 21 years, over 200,000 people and their family members have received care, 23,000 people (including children) have received anti-retroviral treatment, and a total of 65,162 household members have reached through Home-based HIV Counseling and Testing.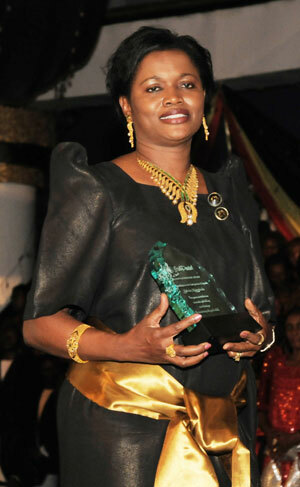 Nabagereka Sylvia Nagginda
The Nabagereka of Buganda, Sylvia Ngginda has played and is continuing to play an instrumental role in promoting girl child education. As the patron of Makerere University Female Scholarship Initiative, a number of girls have been able to advance to university education and graduate to become women of influence. She also started the Kisakati program that is intended to help young girls and boys between the ages of 6 and 18 understand their cultural roots and values.
 
Connect Girls and inspire the future-Womens Day Supplement