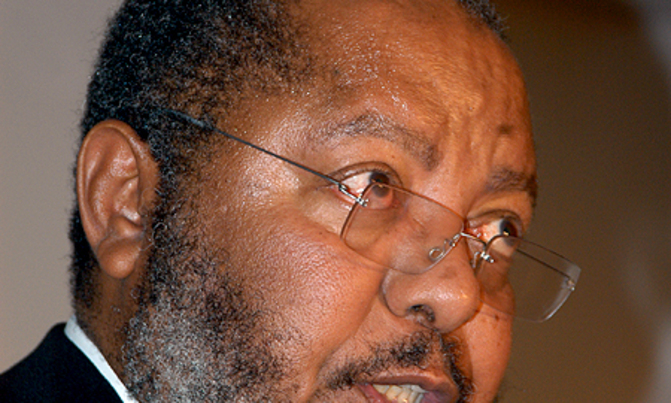 NRM Parliamentary caucus has exonerated BoU chief Emmanuel Mutebile over Bassajja pay
By Apollo Mubiru

National Resistance Movement (NRM) Parliamentary caucus convened on Monday night exonerated Central Bank governor Emmanuel Tumusiime Mutebile for his role in the sh142b compensation to city businessman Hassan Bassajjabalaba.

According to caucus chairperson, David Bahati, "We discussed at length his (Mutebile) involvement in causing a financial loss to government, weighed his mistakes and compared them to his role to our economy and came to a conclusion to exonerate him."

Although, the lawmakers in the first meeting said they would not accept to be swayed and would stick to the Public Accounts Committee's recommendation that Mutebile be personally held liable for his commissions and omissions, the Ndorwa West MP said the caucus will now defend its decision in the House when the debate over the matter continues.

The decision to absolve Mutebile follows a Friday meeting at State House Entebbe where President Yoweri Museveni urged MPs to clear the governor.

The President argued that while Mutebile erred in not consulting, he technically committed no offence, sources said.

PAC in its report on the compensation for city markets presented to Parliament last month indicts Mutebile, together with former ministers Khiddu Makubuya (general duties) and Syda Bbumba (finance) for over-paying businessman Basajjabalala.

Bbumba and Makubuya took political responsibility for the mess and resigned their posts last month. Three State House employees in the legal department were also sacked over the weekend.

This after MPs received the Cabinet position on an earlier subcommittee report that recommended that Mutebile be absolved because he worked on assurances from the Minister of Finance.

Mutebile at a news conference last week scoffed at MPs who wanted him out saying he is determined to serve out his full tenure of office and urged the markets to remain calm.

"I can assure you that I am here for the long haul. There is nothing that will get me out of this seat except, may be God. The market should not be worried because of the rumblings in Parliament," Mutebile told a fully packed press conference.

The governor explained that only President Museveni has the constitutional mandate to unseat him. Even then, the Constitution restricts his hand to cases of insanity, dishonesty and failure to deliver of which Mutebile claimed innocence.

 
NRM caucus exonerates governor Mutebile