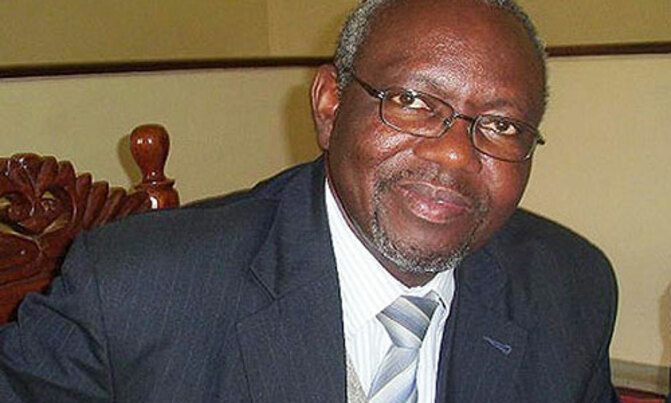 The ICC does not recognize amnesties locally granted by governments, Justice Akiiki Kiiza has said.
By Hillary Nsambu
The International Criminal Court (ICC) does not recognize amnesties locally granted by governments, Justice Akiiki Kiiza, the head of the International War Crime Court in Uganda has said. 
He said the court regards these amnesties as unwillingness by governments to try offenders.
Kiiza said beneficiaries of such amnesty can be rearrested and tried by the court despite the local pardon. 
He made the remarks while reporting on the court's achievements at the Judges' Conference at the Commonwealth Resort, Munyonyo.
The judge explained that according to the Rome Statute, which created the ICC, amnesties and pardons go against the responsibility of the state to prosecute perpetrators of heinous crimes.
"If the ICC decided that those who were pardoned be tried, the government of Uganda would be under obligation to re-arrest and forward them to the ICC in The Hague," he said.
Incompetence
Kiiza also said the ICC does not recognize ordinary criminal courts. He cited the Kenyan situation where six politicians had to be dragged to the ICC because the court there was not competent.
When the Kenya Commission, which probed the 2008 post-election violence that left many people dead discovered that international crimes had been committed, the ICC refused to allow Kenya to try the suspects in the country's criminal court. 
Instead the ICC did its own investigation which ended in the indictment of five Kenyan politicians and a police officer. 
The judge said the creation of the International Crimes Division puts Uganda in a position to try international crimes and that the court is the only civilian court trying international crimes in Africa.
"Uganda's judiciary is held in high esteem within the international criminal law circles as the only institution which tries international crimes in fulfillment of international obligations of the Rome Statute in Africa," Kiiza said.
 The UN recently urged member states to set up special courts to try piracy. 
In Uganda, judiciary has taken the lead and the European Union (EU) has pledged to help set up piracy courts in the country.
Principal Judge Yorokamu Bamwine, the judiciary's head of administration, said all the division heads of the High Court had been given powers to try serious crimes which previously had been the preserve of the principal judge.
He however cautioned judges against delaying judgments, saying it was an insult to the judiciary.                           
We don't recognize local amnesty – ICC judge