MAKERERE University Business School (MUBS) is in a transitional process to become a fully-fledged university.
By Francis Kagolo

MAKERERE University Business School (MUBS) is in a transitional process to become a fully-fledged university.



The divorce from Makerere, which is expected to take effect this academic year (2012/2013), will see MUBS admit its own students and awarding degrees of its own.

The MUBS principal, Prof. Wasswa Balunywa, is optimistic that this will enhance flexibility and speed at which work is done at the institution. This, he says, will boost both administrative practices and academic standards.

  Prof. Samuel Ssejjaaka, the deputy principal adds that independence will improve MUBS' ability to source funding for infrastructure development, which he describes as one of the institution's current core challenges.

"At the moment we are presumed to be under Makerere University from where we should get funds. This has affected the implementation of a number of our strategic plans," he said.

According to Ssejjaaka, independence will enable MUBS to realign its business courses to meet the prevailing market needswithout referring to the Makerere University Senate as has been.

Although MUBS is the leading business trainer in the country, Ssejjaaka argued that the institution has suffered setbacks in adjusting its academic programmes to the market requirements because of not being independent.

He said with independence, MUBS will be able to start complimentary programmes and fill staff positions like that of a quality assurance director to boost academic standards. "Some business training institutions, even without any professor or good structures like those of MUBS, have obtained degree awarding status. MUBS becoming a self-governing university is long overdue," said Ssejjaaka.

The talk of breaking away from Makerere University has reignited both MUBS staff and students' hopes. However, MUBS' journey to self-determination has not been that smooth.

It has been full of ups and downs, easy and difficult segments.

Initially, MUBS was established as the national college of business studies to offer business and management diplomas as well as professional training in business. Then, the college offered different diplomas, the flagship of which were the Uganda Diploma in Business Studies and higher diploma in Marketing. However, in 1998, it became a constituent college of Makerere University following its merger with the university's faculty of commerce.

The merger involved the physical movement of the faculty of commerce from the Makerere Campus to Nakawa where the NCBS was located.

At the time, the college had 3,200 students, 2,000 of whom were privately sponsored. Sitting on a 45-acre piece of land, the college had about 500 staff, only 90 of whom were fulltime academic staff and about 50 part time lecturers. On the other hand, with a sh2b budget, the faculty of commerce had about 100 including full-time and part time academic and administrative staff.

The college administration handled both academic and administrative matters, including students' welfare. But in 2000, the law was amended to give it financial and administrative autonomy, which resulted into a change of the school structure. The law created a MUBS council responsible for the overall administration of the institution similar to the Makerere University Council.

In 2001, MUBS status again changed following the enactment of the Universities and Other Tertiary Institutions Act, which made the school transform from a constituent college of Makerere to a public tertiary institution affiliated to Makerere University.

Since then, the two institutions have been bickering over autonomy, recruitment of students and ownership of academic programmes.

In 2006, at the peak of the wrangles, MUBS, which was still a school under Makerere, sought to break away from its parent. It launched its own motto, logo, seal, flag, and emblem and organised separate graduation ceremonies.

However, tensions subsided when Prof. Venacious Baryamureba became the university vice-chancellor in 2009.

During his first week of work, he paid a courtesy visit to MUBS principal Balunywa at Nakawa where he expressed determination to sort out the differences between the sister institutions.

"MUBS is part of Makerere University. We shall look at the modalities to refine our relations. We shall henceforth work as one university," Baryamureeba declared.

But it did not take long before confusion erupted again. Efforts by a reforms committee set up by Baryamureeba to realign MUBS programmes and avert the alleged duplication of courses last year were failed when Balunywa declined to implement its recommendations.

As a result, the ministry was compelled to support the MUBS' bid for autonomy.

Francis Lubanga, Permanent Secretary education ministry said that while the goodwill of the current two leaders of the institutions; Prof. Baryamureeba and Prof. Balunywa has kept a cap on the tensions, a lasting solution was needed.

Appearing before the Parliament's social services committee in July, he said the National Council for Higher Education had okayed the de-linking of MUBS from Makerere.

He said the robust staff development system at MUBS and its giant library, which is being launched today, were some of the compelling factors for the ministry to grant MUBS independence.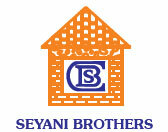 Seyani Brothers, We Build Dreams into Reality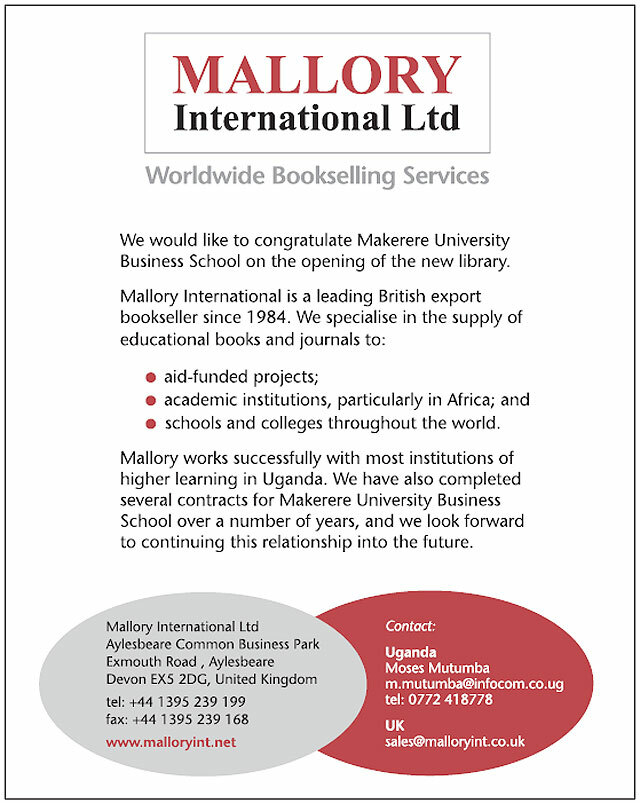 School to award own degrees