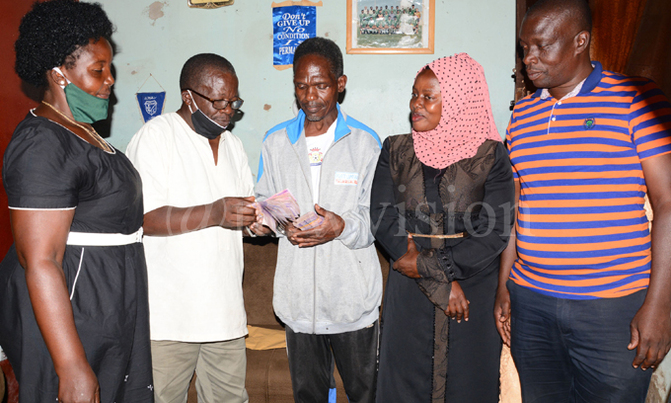 Kampala High School old boys and old girls association has donated sh2.5m and an assortment of groceries to former Cranes star Obadiah Ssemakula.
Led by Andrew Benon Kibuuka, who doubles as the chairperson of the Federation of Performing Artistes in Uganda (FPAU), the association members visited Ssemakula at his home in Nabisaalu Zone-Makindye and delivered the items.

Kibuuka who was accompanied by Hudah Kitayimbwa, Janet Nambooze, and Farooq Kimera said they had decided to help their friend who is struggling to survive at the moment.

He urged the government and institutions that run football to value and motivate national team players (past and present) so that such gestures can motivate even the next generation that will easily find reason to play football for the national team.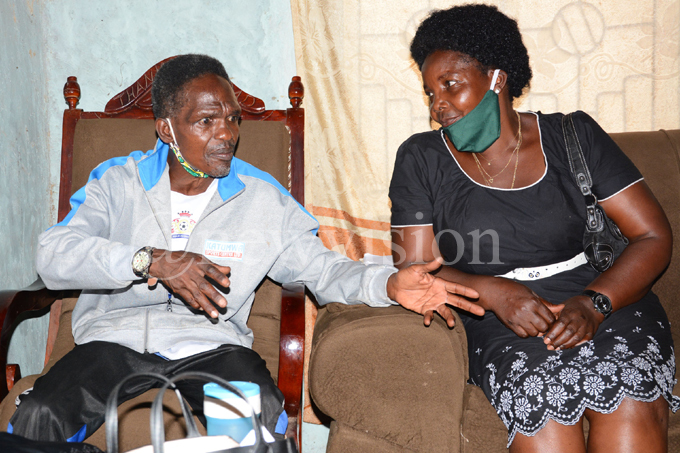 "These players should not only remain celebrities while playing but even after. They will thereby find reason to encourage their children and family members to take on the sport as they also motivate the rest," Kibuuka reasoned.

He asked other people and friends of former players to borrow a leaf from them and help the former stars while they are alive.

"We have represented the Kampala High School fraternity, which means even the rest can do the same for the several other players in need. Obadiah entertained us during his time and we are here to ensure he survives," Kibuuka noted.

"I thank my OB's and OG's for their kind gesture. Now, I realise why it is important to go to school where you can make such friends," Ssemakula said.

"I urge all those still playing to get other side jobs because after football you can continue working or you can work as you play football like during my time with Coffee FC," Ssemakula who said he is free from any disease said.

Many people have come to the 62-year old's aid after his plight came to light via the press, following the death of former Cranes captain Jimmy Kirunda.

Ssemakula won the Uganda Cup with Coffee FC in 1970 and in 1981 and also had professional stints in Oman and also featured for Nsambya FC before winding up his career with the 1997 league champions KCCA FC winning side.

Obadia's strength was in delivering pinpoint crosses from the right-wing, playing as a traditional No.7.