TRANSPORT |

As the government relaxes and waives some measures on public commuter vehicles plying upcountry routes, a number of passengers were able to find transport to their destination.

Whereas business was normal at the New Taxi Park, long lines and congestion was the order of the day at Namayiba Bus Park near Kiseka Market, Link Bus terminal Mengo, and Kisenyi bus terminal where only two buses were cited loading passengers to the western route.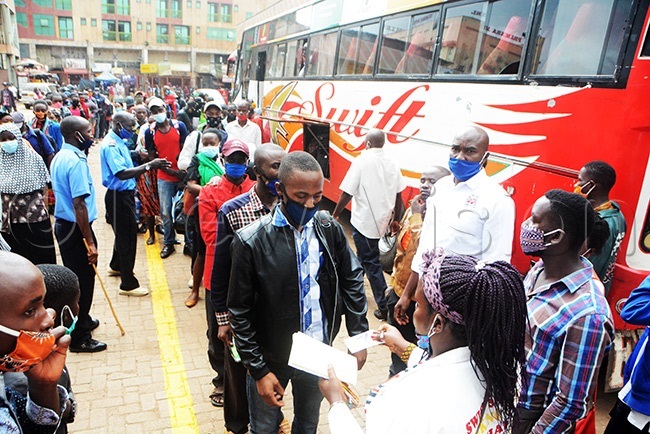 At the Global bus terminal in Old Kampala, many buses were seen loaded with passengers as the managers tried to sort out administrative issues.

The divers and managers were seen asking people to observe social distance to prevent the spread of COVID-19.