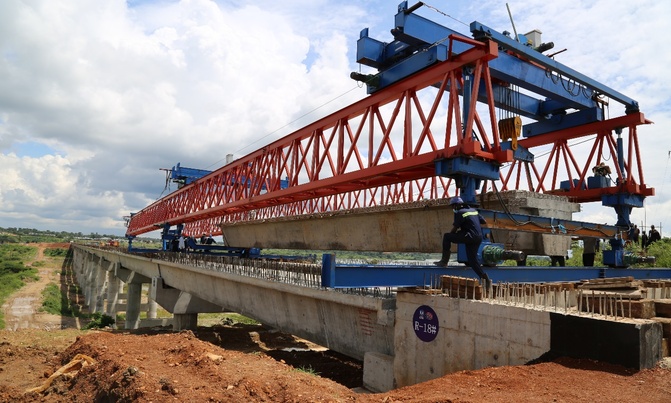 SPONSORED I CONTENT
Works at the two sections of the Isimba Public Bridge connecting Kayunga and Kamuli Districts, located 500 metres downstream of the Isimba Dam is nearing completion, reports from the contractor indicate.

The two sections are joined at Koova Island. The engineer at the China International Water & Electric Corp. (CWE) noted that construction work started in August 2019 and is set for completion at the end of December 2020.

The bridge is part of the $568M (sh2.16 trillion) Isimba Hydropower Project (183MW) which was commissioned by President Yoweri Museveni on March 21st, 2019. One of the requirements for the project is completion of an adjoining bridge to ease mobility, trade and development between the two districts of Kamuli and Kayunga districts.

There is a section on the left of the channel which is 433 metres while the second section on the right of the channel is 457 metres. The road section on Koova Island is 301 metres. The total length of the route is 2.126km.

There is also a 3.5 kilometers Access Road starts from Busaana village in the Kayunga district and ends at the main gate of the Isimba Hydropower Station, serving access to both the Isimba power station and the Isimba Public Bridge. All bridges and road works are on track for a December 2020 completion.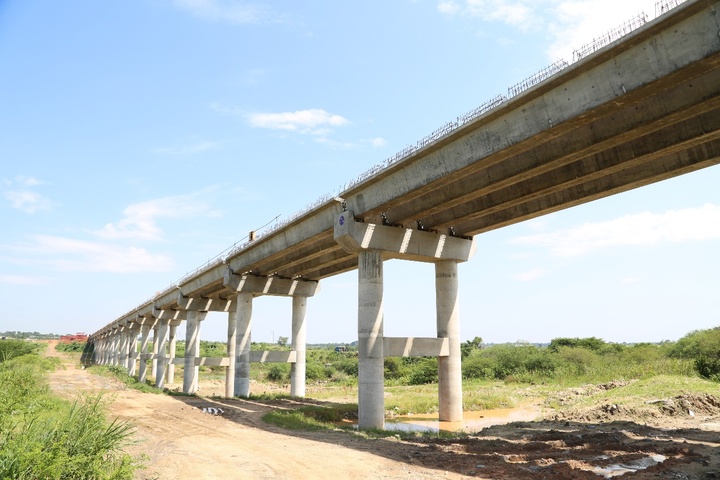 The Public Bridge starts at the Nampanyi village, in the Busaana sub-county in Kayunga district, and ends at the village of Bugumira, in Kamuli District.

During the national lockdown period starting from end of March, the contractor - China International Water & Electric Corp. follows the guidance from H.E. the President Museveni, temporally lockdown the project camp and provide accommodation and meals for all local site staffs.

Prevention gears have been provided for workers and engineers during the pandemic including surgical masks, sanitizers and etc. Disinfection spraying is conducted regularly at camp zones and vehicles. All site staff are healthy so far and on their duties of the construction of the Isimba bridge.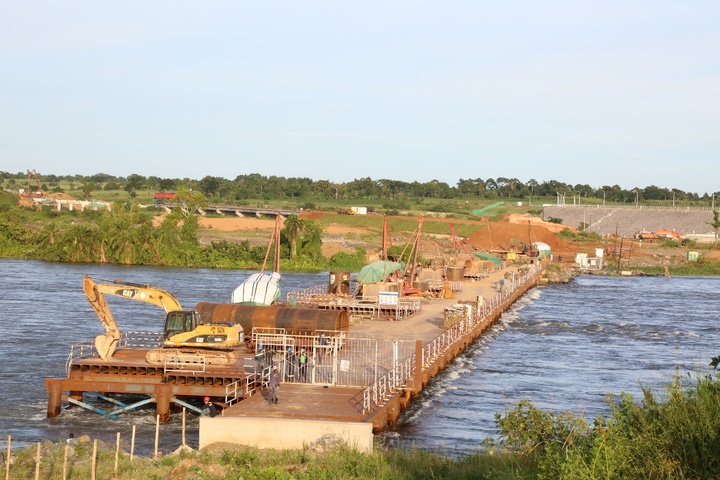 Once completed, the bridge will relieve traffic on the Kampala-Jinja Highway and provide and alternative shorter road connecting Kamuli to Kampala via Kayunga. It will also boost trade, agriculture, employment, tourism in Kayunga and Kamuli Sub-regions and subsequently turn them into food baskets for Kampala.