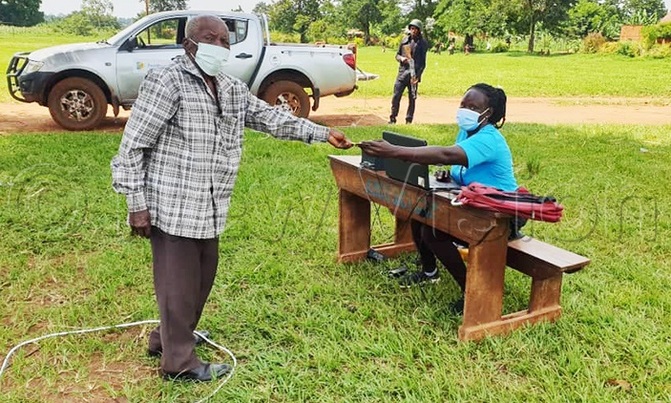 SAGE |

The Government has resumed the Social Assistance Grant for Empowerment (SAGE) monthly payment to older persons after three months of disruption following the COVID-19 pandemic lockdown.

The third-quarter payment kicked off Thursday with the districts of Kamuli, Palisa and Butebo where each beneficiary received a total of sh75, 000 for the months of January to March 2020. The payment process will continue until all the 135 districts are covered.

"SAGE monthly payments are usually done quarterly. However, the process was halted due to the COVID-19 pandemic lockdown and the need to first establish the safety operation procedures (SOPs) in line with Ministry of Health guidelines. As such the beneficiaries had to go without pay for three months, the operations officer at Expansion Social Protection," Sam Achodu said.

Achodu added that at the time the government slapped a total lockdown as a measure to tame the spread of COVID-19, they had already transferred the money to the accounts of the beneficiaries but the money could not be dispatched.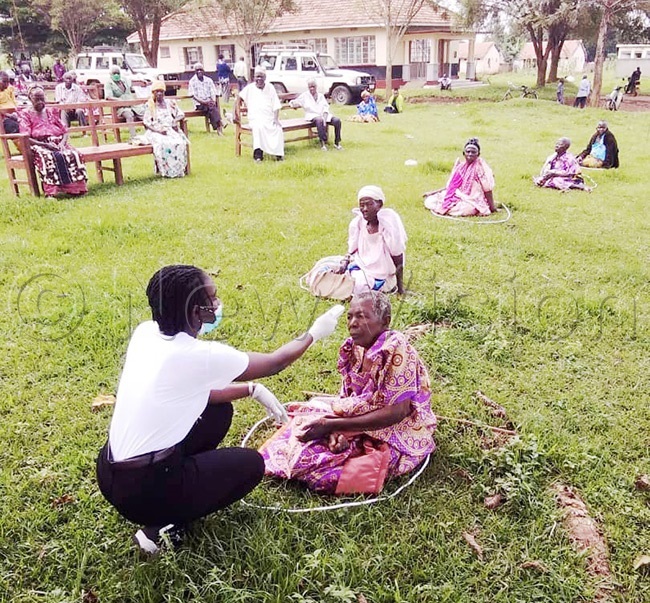 After putting in place all the necessary safety operation procedures with support from the task force, they have decided to resume payments.

We are working closely with Post Bank to ensure we dispatch the remaining three months arrears to cover the fourth quarter up to June 2020.

Achodu further explained that the new beneficiaries (80 years and above) will be paid later through Centenary Bank. They will receive a lump sum of sh150, 000 for the six months arrears (January to June 2020).

Individuals will receive their payment upon presenting their national identity cards since the process of registration and verification was disrupted by COVID 19 lockdown.

"Working closely with the local government, a list of the targeted beneficiaries will be provided. At the time of payment, the names on the list will have to match those on the national identity card," Achodu said.

In addition, the head of Programme Management Unit at Expansion Social Protection (ESP), Stephen Kasaijja said more pay points have been set up at parish level to reduce congestion at sub-counties.

Paying the beneficiaries at parish level reduces the traffic hence allowing social distancing as a measure to protect older persons from the deadly COVID-19.

SAGE is part of the expanding social protection (ESP) programme implemented by the gender ministry and it provides a monthly allowance of sh25, 000 to support older persons' welfare.

Beneficiaries speak out

Musa Misango, a resident of Kalembe village in Lwanyama parish Kisozi sub-county in Kamuli district could not hide his excitement.

He plans to use the money to buy food and soap for his family which majorly comprises orphans.

"Getting this money is a relief to me because I have struggled to feed my family in the two months of the lockdown," Misango said.

Another beneficiary, Esther Nankwanga, a resident of Nankwandulo village in Magogo sub-county plans to buy chicken and goats for rearing.