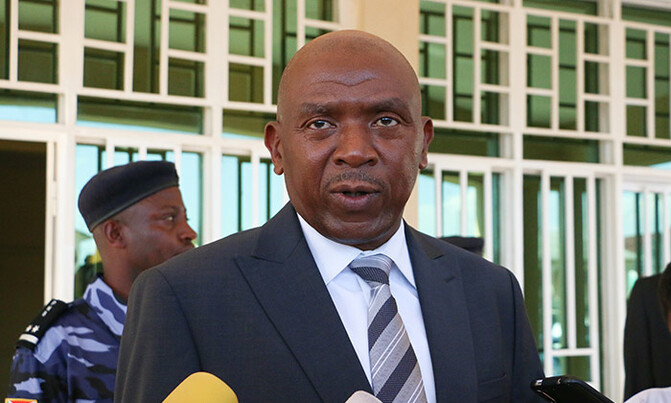 BURUNDI POLITICS COURT
Burundi's constitutional court is expected to rule on Thursday on a request by the main opposition party for the results of last month's contested general election to be invalidated and fresh polls to be held.
The opposition National Freedom Council (CNL) alleges that the May 20 election was riddled with fraud and irregularities, including intimidation of voters, the arrest of opposition polling agents, ballot stuffing and proxy voting.
The ruling party's candidate Evariste Ndayishimiye was declared the winner of the presidential vote with 68.72 percent, while the CNL's Agathon Rwasa trailed with 24.19 percent.
"The constitutional court's administration service has notified us that it will deliver its decision on our complaint to invalidate the provisional results of the presidential and legislative election at 4pm (1400 GMT)," said CNL secretary general Simon Bizimungu.
He said the party had asked the court to order "new elections that are free, transparent and independent."
While the CNL criticised the poll as an "electoral farce", the country's Catholic Church said its observers had also witnessed ballot box tampering, officials harassing and intimidating voters, and proxies registered "in place of dead people and refugees".
Foreign observers were not allowed to oversee the electoral process.
A joint statement issued by western diplomats made no reference to any irregularities and urged the opposition to pursue legal paths to contest the election outcome.
If the opposition's legal efforts are rejected, Ndayishimiye will be inaugurated in August for a seven-year term.
He will take over from President Pierre Nkurunziza, who has been in office for 15 years.
Nkurunziza's controversial bid to stand for a third term in 2015 sparked violence and a major political crisis which left at least 1,200 dead and saw 400,000 flee the country.
The regime tightened its grip on the country, and allegations of rights violations by security forces have soared in recent years.