This gesture is in line with the President's call of donating more cars.
COVID-19|DONATIONS| TOYOTA UGANDA
President Yoweri Museveni reechoed the much need of brand new cars in the fight against the Covid-19 pandemic. The Head of States call has been honored by many with the latest being Toyota Uganda Limited.
The car manufacturing company, handed over a brand-new Hino 500 series truck valued at sh225m to the National COVID taskforce to support in the transportation of medical and food supplies as part of efforts to fight the COVID-19 pandemic in the country.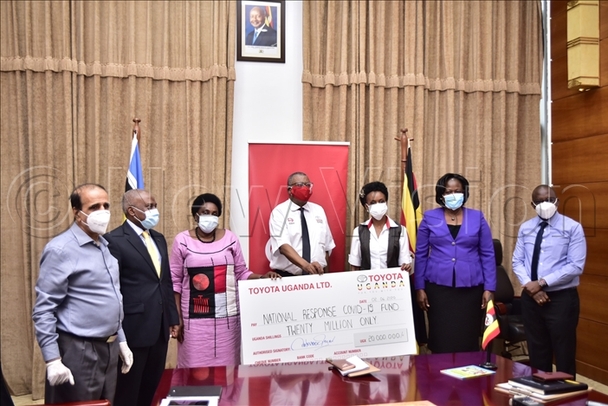 The donation which also included 6.5 tonnes of Supreme maize flour and sh20m, cash, was received by the Minister of General Duties, Mary Karooro Okurut, at the Office of the Prime Minister on Tuesday morning.

"I am here on behalf of the President, so, we are thankful for this support which is going to strengthen our health system. This gesture is in line with the President's call of donating more cars," Karoro noted.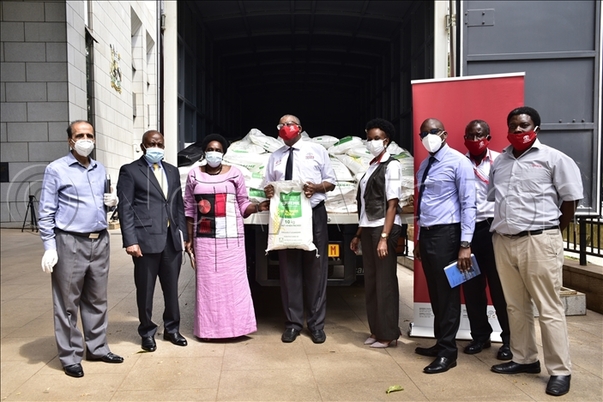 The contribution was in response to the government's call to both individuals and the private sector to render a hand to the government in its efforts to contain the spread and impact of Covid-19 in the country.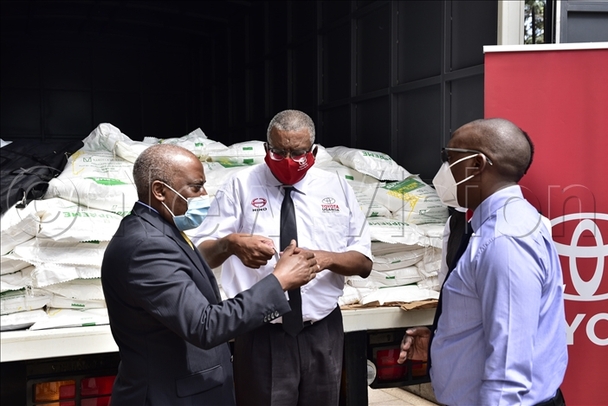 "Toyota Uganda is donating these items because we want to show the healthcare workers and the government of Uganda that we truly appreciate the tireless work and effort to keep us safe," said the Toyota Uganda Managing Director Mahmood Omar at the giveaway ceremony.