SPONSORED CONTENT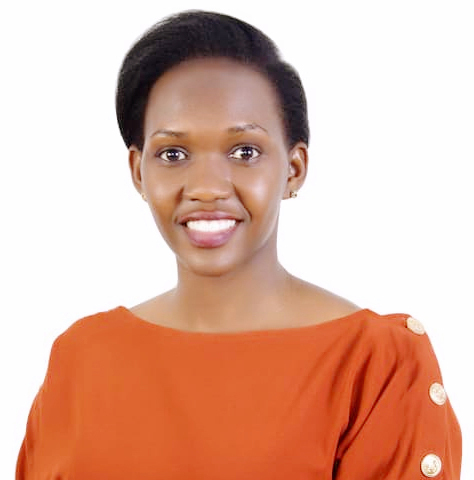 By Phiona Nyamutoro
The unprecedented health crisis we are facing is greatly affecting the day to day lives of our people. The world had always envisioned a global pandemic for decades but COVID-19 came as a shock to society, health systems, economies and governments worldwide.
In the midst of the despair caused by the pandemic, extraordinary challenges, uncertainty, and countless personal tragedies; leaders are under immense pressure to make decisions on managing the immediate impact of the pandemic and its consequences that will shape the state of the world for years to come.
The post-COVID-19 future has political and economic forces fuelling fear of deepening economic damage with leading economists forecasting global economic growth to drop from 3.0% to 2.4% (World Economic Forum), disemboweling the possibility of growing out of the crisis and aggravating divisions that the pandemic has already created.
In a reflective discussion on the status quo, a friend of mine had this to say: "All it does at the end of the day is also challenge us to examine the things we do; redraw our priorities and plan better for eventualities. Our vulnerabilities have been exposed as a people and we have failed collectively!". This statement had me pondering how prepared we are as a nation in the event that we are faced with another disaster tomorrow. How broad and well equipped are our research tools in formulating sustainable grass root solutions for future pandemics?
It is difficult to imagine that the traumatic experiences of the pandemic will be forgotten quickly or disappear entirely over the short to medium timescale. The global death toll at 367,000 as at May 30, 2020 (WHO) and still growing is justifiable cause for the atmosphere of panic. The resultant implications of change at society and individual level from a socially interactive lifestyle to an overnight upscale online presence demonstrates the extent to which we have transformed in response. The new start after lockdown will certainly offer opportunities such as rethinking existing policies, systems and procedures, testing business continuity plans, building and strengthening of partnerships and adopting innovative approaches to manage uncertainty.
Whilst all these strategic initiatives carry risks universally, our governance systems are at the heart of it all and altogether this scenario compounds the already uncertain future that the young people face today! The silver lining in this crisis is: how can leaders at various capacities use this moment to build a more equitable, thriving and sustainable world? This question, if well answered would settle a myriad of differences that humanity has ever harboured. In addressing our minds to this question, never before has the need to think globally in finding local solutions been more profound.
Global leadership
The world has managed much worse situations in the past. Leaders of the 1940s acknowledged that cooperation would be essential to rebuild and redevelop a global economy within which each country would grow from the great economic depression that resulted from the Second World War and started planning for the aftermath during the war.
A lesson world leaders at the forefront today should replicate in post pandemic cooperation with a strong foundation of countries across the world agreeing to common rules set by the World Health Organization. A number of countries including Britain, Norway, and Saudi Arabia have even gone further to contribute for the search of a vaccine as a permanent solution. Others such as Madagascar have used existing research capacity and traditional medical solutions to respond to the pandemic.
The main yardstick leaders today have to pass appears to be handling three major tasks:
Joint Effort, singular focus
First and most immediate is to fight the common enemy (the virus) together. The post-COVID world will be shaped by decisions being made in the fight against the virus. The profound uncertainty about the virus and its pathway, and about how other countries will respond, only magnifies the importance of leadership. At the very least, leaders across the region must cooperate to fight against the virus, collectively to eliminate it.
They must do so irrespective of political differences by focusing on the extraordinary challenges that lie within their own borders. They must make the case to their citizens that security at home requires cooperation abroad. The current situation calls for the spirit of umoja: those that can will need to invest in neighbours especially the most disadvantaged parts in the region, for only then together will our economies flourish. Fighting the virus requires cooperation on research and knowledge, maintaining cross-border trade and establishing an early warning system for future outbreaks.
Decisive leadership
The second is political. Diverse political regimes must work together in the fight against COVID-19. Not that Ugandans are being quick to pronounce victory either for autocracy or democracy in this crisis, but with 253 confirmed cases as of 27th May 2020, 69 recoveries and 0 deaths (Ministry of Health) in comparison to other countries, credit is due to the leadership of His Excellency Yoweri Kaguta Museveni and the responsible ministry for not taking any chances in the fight against this aggressive virus! But more humble lessons need to be learned all round considering democratic neighbours Kenya and Tanzania have ended up with a higher infection and death rate; an eye opener that decisive response in the face of crisis results into good outcomes, whatever the political system.
Economic recovery plans
The third task is economic. Economic recovery to deal with massive government debts and a broken global trade supply chain management flows and investment systems. As increased solidarity to handle the effects of the lockdown is visible across the globe, for instance in the United Kingdom, high-end restaurants have stepped in to offer meals to hospital workers in the National Health Service. In China, volunteers made their way to Wuhan to help at the height of the crisis while across Europe communities are standing together, though at a social distance.
The prospect to outgrow this crisis in developing countries like Uganda where the lockdown of about 3 months has had business activities reduced by more than half of the companies laying off in excess of 40% of employees (Economic Policy Research Centre). It is projected that Uganda will have 3.8 million workers loose their jobs temporarily while 625,957 risk losing their employment permanently if the lockdown continues for the next six months (Uganda Bureau of Statistics).
This turn of events calls for the need and efforts of African leaders to negotiate better for concessional loans from the International Monetary Fund and World Bank and have repayments for existing loans rescheduled to enable them sustain continued expenditures amidst the significant drop in revenue collection.
Needless to mention it is also prime time for African leaders to unite and take on the fight against corruption more seriously as the pandemic is having some politicians take advantage for selfish gains at the cost of an increased debt burden!
The era of collective action
The only crystal clear indicator so far in this fight against COVID-19 is that we collectively solve the problem better. The stakes are high in power play and beyond crisis management at national level; regional cooperation may be the only vehicle for many countries to have a voice in shaping the global rules of the game. Much as the East African Community serves as an indication that regional cooperation can be messy at times, it definitely looks like it is worth the efforts.
His Excellency Yoweri Kaguta Museveni, once said the East African community has to deepen integration for East Africans to survive. It is in times like this that President Museveni's advocacy evidently increases sharing of experiences and practices by collaborating across borders. The stance of Uganda, Kenya and Rwanda unanimously closing their international airports and boarders to further manage the risks of cross boarder trade spreading the virus only upholds regional cooperation in overcoming the crisis and building the post-COVID world with much ease.
Paying attention to governance arrangements plays an important role in limiting human losses and in keeping societies and economies together. Space for greater regional cooperation in crisis management and recovery offers critical opportunities of learning from others and to achieve collectively what would not be possible at the individual country level. The pandemic has demonstrated that whilst regional economic blocks offer market for goods and services, undesirable substances such as viruses are also exportable.
Moreover, governments benefit from exchanges with regional partners as they confront new and more challenges during the recovery process. Much still depends on the underlying shared values of member countries, their institutional structures, willingness and capabilities which override the risk factors such as, lack of trust, lack of solidarity and growing nationalism that stands out. The opportunities of engaging in collective learning is a fertile incentive for strengthening regional integration in the near future.
The economics of health and hunger
As the struggle to contain the spread of corona virus rages on, the case for adhering to quarantine rules has become revisible to many as they are forced to choose between endangering their lives and hunger! The infodemics has even cut deeper with myths of black people being immune to the "Chinese virus" a stereotype that leaves a lot of laxity to all the efforts put in place as preventive measures to stay safe. As in many developing countries, as much as three quarters of workers in Uganda are in the informal sector mainly ion the urban areas, earning on a daily basis, many who stay home do not have enough food to eat and so large numbers end up ignoring lockdown rules and risk catching the corona virus .
This pandemic has surely settled the debate of healthcare being a matter of the haves and the have nots and shown that it is in everyone's interest that unsegregated health care is made available to every citizen as the presence of COVID-19 anywhere is a threat to people everywhere. This fact has been eloquently captured by the leadership of UNAIDS: "Now COVID-19 has taken hold, universal healthcare has been shown to be the ultimate global public good. Beating COVID-19 and recovering from the crisis depends on delivering free healthcare for all, everywhere, fast and forever".
The pressure the pandemic has placed on health systems does not only affect persons infected with COVID-19 but anyone in need of any healthcare as well. Considering that half of our population cannot access essential health services even in normal times, the inevitable interconnectedness between health and livelihood causes worry on outbreak of future pandemics and makes permanent the need for strong universal health systems in the country. The collaborative forces of government, academia and medical personnel need to come together with a focus on "health is wealth".
The impact of the virus on lives and livelohoods of developing countries such as Uganda is devastating. As incomes collapse and millions face acute hunger, the greatest challenge is the profound uncertainty in every dimension and government being faced with the need to take urgent action and tailor responsive economic, social and health conditions that suit the local context. The most important of it all is how does government intend to ensure that the young people who constitute 78% of the population do not carry burns with lasting scars from the pandemic?
As a champion of youth causes, perhaps the global leader that to me has voiced the clarion call for focus on youth during the COVID-19 pandemic is none other than the UN Secretary General-General Antonio Guterres. He sounded alarms about the acute impacts young people around the globe are feeling amidst the virus outbreak, from lost jobs to family stress, mental health and other hardships. He said that 1.54 billion young people are either out of school, young refugees, displaced persons and those affected by conflict or disaster and face increased vulnerability.
Despite those hurdles, he emphasised that young people continue to find ways to engage, support each other, demand and drive change. Countries must address such challenges beginning with support for young people's participation, organizations and initiatives, protecting civic spaces, and committing to emerge from the COVID-19 crisis with a massive boost in young people. "The world cannot afford a lost generation of youth; their lives set back by COVID-19 and their voices stifled by a lack of participation", he stressed.
The pandemic is inflicting triple shock on young people with an economic crisis that is not only destroying their employment as one in six young people have lost their jobs since its outbreak, but also disrupting education and training, and placing major obstacles in the way of those seeking to enter the labour market or move between jobs. (International Labour Organization).
Agriculture as a prerequisite
Realizing the importance and vitality of the agricultural sector, perhaps the crisis is an opportunity for the youth to reconsider lucrative careers in agriculture. In a bid to maintain food supply, farmers are encouraged to continue working on their farms while observing safety measures. With food markets remaining open during lockdown, despite constant demand, there is a lot of food loss due to inaccessible markets, storage facilities and inequitable market demand.
A wake-up call to us all especially the young people to practice the gospel spread by the president of the four acre farming model for subsistence purposes. The outbreak of this virus is a daily reminder that food is the most important need for survival, a lesson we should draw into sustainability of the supply chain by investing in agriculture and agribusiness services.
Capitalising on the energy of youth
Many young people and youth-led organizations are trying to cope and have been quick to take action and respond to the needs of others in the fight against the pandemic that is more of a livelihood threat to them than it is a life risk. Youth are supporting their communities in all voluntary means possible; young people are helping address COVID-19 related needs of the most vulnerable in their communities, raising awareness and enhancing connections.
They are spreading the word about combating misinformation, discrimination and stigma related to the crisis. Even in the light of shortage of protective equipment, young health professionals are saving lives on the frontline of the pandemic while young farmers and rural entrepreneurs are innovating and using various technologies and communication tools to develop local solutions that help maintain supply chains which are vital for ensuring adequate food supply to the population. Young people as part of the solution are torchbearers of sustainable development and are actively contributing to efforts to reduce the spread of the virus and mitigate the impact of the pandemic.
However, to equip the youth better for even greater productivity, more must be done to integrate the youth through partnerships between the youth, civil society and government as well as national action plans backed by adequate resources. We have seen absolutely no youth -led and youth focused organizations represented on the National Task Force in response to COVID-19.
The young people in Uganda are not asking for more policy documents and resolutions like the Youth Livelihood Program(YLP) and others that are yet to be impacted: we are asking for Youth Social Protection Initiatives and proactive youth involvement in all decision making levels after all young people have proved overtime to not only be the most resilient, but also the most innovative and resourceful in turbulent times such as these.
The youth fought for liberation during turbulent times in the history of this country; how much more can the youth contribute to social transformation in peace times if youth aspirations are championed with the right level of engagement?
The question of job creation
The International Community is responding with a multitude of ideas and innovations for stability and recovery. With all actors asking one fundamental question, how best do we protect the existing jobs and nurture an economic recovery that will quickly produce more jobs?
In Uganda, a country which is already faced with an unemployment crisis with most of the youth population low skilled and largely depending on Small and Medium Enterprises (SMEs) which are at a risk of collapsing and bound to struggle in any economic drain, our own fundamental questions are: How can we ensure that jobs are accessible to the youth population? How can we ensure that economic recovery places Small and Medium Enterprises at the center stage? How do we skill our youth to be self-starters with the ability to compete regionally?
The response to youth job creation after the health crisis requires a resilient recovery agenda embedded in innovation. Despite the looming global recession, the ray of hope is that we are presented with an opportunity to change the order book in the past and try out new alternatives that might be essential as the pandemic has reset the world and leveled the ground for all. The main policy response to job creation would be mass entrepreneurship initiatives mainly focused on supporting the resilience of youth-led SMEs that are the largest employers of the young people as an engine to economic recovery.
These businesses cannot wait to bounce back immediately after the pandemic. Investment in cash incentives that offer opportunities for apprenticeship and internship will be the ultimate life support needed having learnt lessons from the failed financial interventions government has encountered in the past with little or no impact at all.
A great example in Uganda is Standard Chartered Futuremakers Initiative, Youth to Work Programme which demonstrates how well trained young people can successfully contribute to the growth and development of SMEs by delivering structured support services. The cost of this opportunity is relatively low yet it provides market-led skills development, and offers a return on investment through both the employment opportunities for young participants and the economic contributions they make to SMEs over the long term.
Youth unemployment in a post COVID-19 era will definitely be a much bigger challenge than it has been, and it will require players across the development sector to achieve a trinity: innovate and adjust our current systems of support for long-term policy planning; strike a balance for sustainable and productive jobs; and meet the demand for formal job security.
In a technology driven era as we are in, there is also need to foster more innovation and creativity for competitive purposes. These interventions might not grant full recovery from this recession but if we act now, integrate them with others and do it right, we can become economically resilient and reduce the effects of the pandemic on the young people.
We need youth leadership at different levels and capacities now more than ever because they have the energy and benefit of time to shape the destiny of our country. As a participant in various youth forums, I am passionate about youth leadership and impactful participation because it is by unleashing the productive energies that we become better patriots not only of Uganda today but also in the future. This therefore is a profound re-echoe to government and all other stakeholders that the youth narrative can only be told by the young people themselves. Involvement of young people in all decision making of the recovery processes is not only appropriate but also a validity to utilize their unbounded potential and channel their energies to re-shaping the future!
Stay healthy, safe and vigilant
Follow Ministry of Health Guidelines
About the Author
Phiona Nyamutoro is a charismatic patriotic Ugandan youth leader and development practitioner passionate about championing girl child initiatives; youth development; human rights causes; good governance; and community social transformation. She is a former Vice Guild President at Makerere University and National Youth Council member representing Nebbi District. Miss Nyamutoro holds a First Class Bachelors degree in Development Studies and Masters in Public Administration and Management from Makerere University.