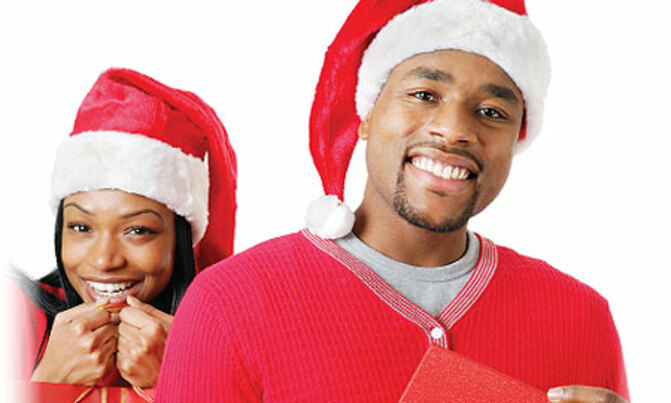 There was a time when Christmas carols excited Anita. To her they meant time to go to her village, having a nice Christmas lunch and sharing presents with them
By Angela Ndagano
There was a time when Christmas carols excited Anita. To her they meant time to go to her village, having a nice Christmas lunch and sharing presents with them.
Today, carols just remind her of what she describes as a dreary Christmas at her husband's village.
And that's all Anita is uncomfortable with, she says her mother-in-law takes advantage of the time to teach her children their family's traditions. Anita is not allowed to teach traditions from her own family.
The last time Anita raised her concerns with her husband, they argued bitterly.
Christine, on the other hand, has constructed a new house for her parents. She would love to be with her family on the first Christmas in the new home, but her husband is having none of it. His compromise was she could go, but leave the children behind.
Many women like Christine and Anita, have to pretend they are enjoying Christmas with their in-laws, yet they are dreading every minute of it.
And for many of these women, this seems to be their fate as in many cultures, the idea of spending Christmas in a woman's village is unacceptable.
"Women are taking this emancipation thing too far, it is either my village or my village" says Peter Musoke, a father who insists the woman's village is out of bounds.
But, in an era where women and men boast of equality, isn't it time for culture to rethink some values, for instance, allowing men to embrace the idea of spending Christmas with their in-laws?
Many men confess that it is the lack of freedom they enjoy in their homes that keeps them away from their in-laws. "Women need to understand that there are cultural strings attached to their villages," says Geoffrey Gatemwa, adding: "There are some cultures that forbid a man from being in the same house with his mother-in-law."
"When my wife comes to my village there are no restrictions. However, at her home it is hard to do anything without being scared of going wrong," says Paul Mukasa, a banker.
Inconveniences aside, many men are also concerned about how society will perceive them if they spend Christmas at their in-laws'. "Going to your wife's village, it is like you are the wife and she's the husband. Even the people in her village would laugh at you," says John Kwezi, a lawyer.
Henry Nsubuga, the head of Uganda counsellor's association concurs, says many men make decisions with society perceptions at the back of their minds. "They think society will perceive them as weak if they are seen going to a woman's village."
More to that, while growing up, many men used to go to their father's villages.
"Whatever we grow up seeing influences us in life, if a man grows up going to his father's village, it will be difficult to convince him that it is okay to spend Christmas at his wife's village."

Other men even quote the Bible to defend their actions. "The Bible says that women must be submissive to their husbands. I can't believe we are even discussing this", argues Ethan Mugabe.
Pastor Eric Ochana does not agree, saying: "the bible asks the woman to submit to her husband, but also asks the man to love his wife. If you love her wife, you also have to think about what makes her happy."
Why the fuss about whose village?
Twenty five years ago, such an issue never arose because when a woman got married she joined her husband's family and his village became hers.
 "When I got married 22 years ago, I knew I had left my family and joined my husband's family, every Christmas was to be celebrated at his home," says Milly Kaijabwango.
However, many of such cultural beliefs are fading fast. Anne Asiimwe a counsellor at Care Counselling Centre agrees, "Things have changed, marriage is no longer about a woman belonging to a man, it is more of a partnership," Asiimwe affirms.
Besides, more women are financially-empowered. In the past when the man was the sole provider if he said he did not have enough money to spend Christmas with the in-laws, then the woman would be helpless. "Women are earning money. If the man says he cannot afford the fuel to go to her village, she will provide," Asiimwe explains.
Intermarriages too play a role in this dilemma. "In the past, people married from the same tribe or close villages, but now people marry across borders. The woman feels she is losing her sense of belonging when she is so far from her family. It is at times like Christmas that one feels they need their family," Beatrice Lati, a marriage counsellor, says.
Not being accepted by their in-laws is yet another issue causing women to balk at spending Christmas with them. Nsubuga says: "the in-laws do not accommodate them so they prefer to be at their homes where they are welcome."

Coping tips

If you lose the battle and end up in your husband's village, do not sulk, here's how to cope. 
According to Pastor Eric Ochana, understand the meaning of Christmas and find happiness in the celebration of the birth of Christ. Once you do that, it will not matter where you are spending Christmas.
Be patient. Asiimwe says remind yourself that your time with your in-laws is just a short while.
Because you are unhappy, you are likely to easily lose your temper. Asiimwe says if anyone says anything unpleasant to you, let it go. If you have a nagging mother-in-law, try not to get in her way or else you risk finding yourself in a quarrel.
Look on the brighter side. As frustrating as your in-laws may be, there are other things you can delight in. Having your husband, children and have grandparents who love them is reason enough to make you smile amid all the drama.
Adapted from Her Vision, New Vision
Must we always go to his village every Christmas?