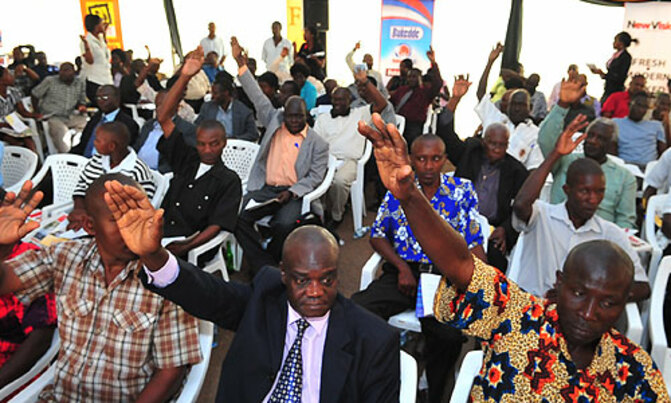 Ninety shareholders have just approved and adapted a final dividend of sh30.
 By David Mugabe 
Ninety shareholders have just approved and adapted a final dividend of sh30. No shareholder rejected the dividend of sh30 while four abstained.
136 shareholders also voted for the adapted and received the report of the directors and the financial statements of the company for the year ended June 30, 2011. No shareholder objected while one shareholder abstained.
The chairman was also retained after a massive vote of confidence of 108 shareholders against none.
One shareholder Andrew Muhimbise asked about the succession plan of the company especially the chief executive officer.
Shareholders asked about the fate of uncollected shareholders dividends and whether it could be reinvested in the company.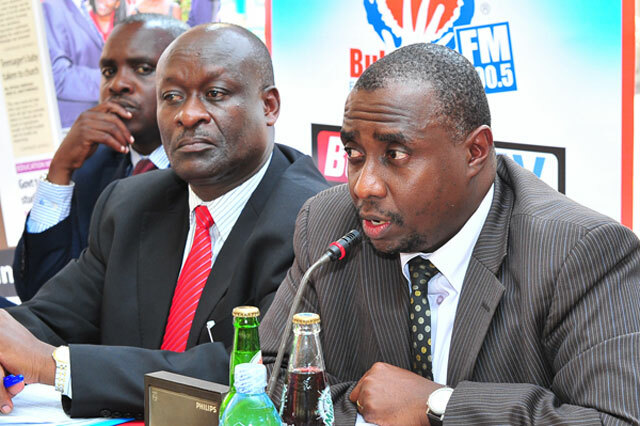 The Board Chairman, David Ssebabi speaks at the 2011 Annual General Meeting
The Chief Finance Officer, Zubair Musoke said there was about sh250m in unclaimed dividend kept as working capital.
Kabushenga explained that content on the different platforms is driven by our audiences and its ability to translate it into revenue.
"We have to weigh what is important to the shareholder, we must maintain this company as a commercially viable company," Kabushenga responded.
The Vision Group Annual General Meeting  (AGM) has began. An AGM, is a formal meeting which is held once a year. It is a legal requirement for organisations that have company status and are listed on the stock exchange.
The board chairman David Ssebabi stated that all business units generated growth in revenue in the last financial year.
The chief executive officer Robert Kabushenga pointed out that it has been a very challenging period since 2008, a period in which purchasing power and advertising have declined
"Nevertheless, this is the best team in the industry and we have been able to maintain the largest share of the market while others are declining,"