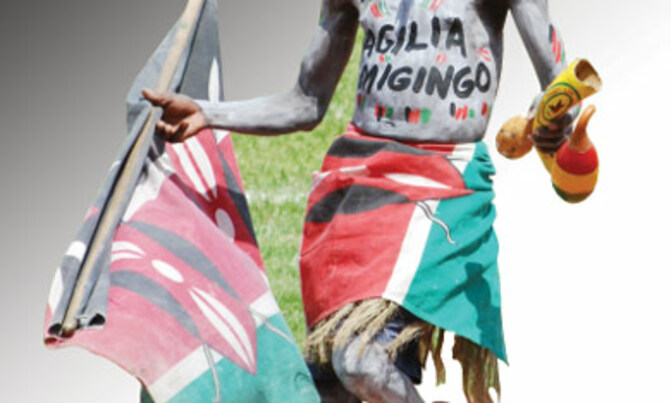 Kenyans set to bring hundreds of millions to Uganda
The level of enthusiasm in Kenya for next weekend's Nations Cup qualifier is fast-rising to fever pitch. The excitement is building everywhere; from school children to taxi drivers.
Apart from the 70 buses set aside by Kampala Coach Bus Company to ferry fans to Kampala, Kenya Vice-President Kalonzo Musyoka on Monday fulfilled his pledge by also hiring an extra 20 buses to transport the rest.
Home Affairs Permanent Secretary Ludeki Chweya, Sofapaka president Elly Kalekwa, Councillor Hashin and Joseph Mtambo have also donated a bus each, bringing the number to 94 buses and a figure of over 5000 fans.
The number excludes those flying in on Friday and the large Kenyan community in Uganda itching to spend heavily on match-day.
What all this suggests is that Cranes' fixture against the Harambee Stars could provide the stimulus needed to help the country avoid its worst of the current economic crisis and could contribute to the country's Gross Domestic Product (GDP) by an additional 0.05%.
Apart from hotel and lodge entrepreneurs, bar and restaurant moguls are relishing the occasion with hundreds of millions being projected as inflow to the country's economy.
"We are coming to Uganda to support and empty your bars," Kenyan Hilda Osanya stated.
Kansanga based club, Tickles and Giggles have already made advanced steps by submitting invitations for after party celebrations for both the Harambee and Cranes stars and fans.
According to Antonio Brekizeniv, the bars events and marketing manager, over 600 revelers have been budgeted for.
Lodges around Namboole Stadium in the areas of Kireka, Bweyogerere and Ntinda are being renovated to match expectations from the influx of Kenyan fans.
How about the transport industry? Due to traffic inconveniences, boda boda riders will as usual make a kill with prices already fixed at sh10, 000.
Both Uganda and Kenya merchandise has been printed and Cranes shirts are fast-selling out at a fee of sh60, 000.
IT'S A time to MAKE money