Ugandan musician Mowzey Radio dies

The Goodlyfe Crew member Moses Ssekibogo, best known as Mowzey Radio, is described as a "talented young person" as news ... The Goodlyfe Crew member Moses Ssekibogo, best known as Mowzey Radio, is described as a "talented young person" as news of his death grips the nation.
PIC: This image captured the emotionally-gripped sister of Radio after news of his death spread on Thursday. (Credit: Ashraf Kasirye)

DEATH

MOSES SSEKIBOGO: 1985 - 2018

KAMPALA - President Yoweri Museveni and thousands of Ugandans have paid glowing tributes to Ugandan musician Moses Ssekibogo, best known as Mowzey Radio, who died Thursday morning.

"The King is Gone," the musician's official Twitter account said.


The King 👑Is Gone 😭😭😭

— RADIO & WEASEL (@RadioandWeasel) February 1, 2018
Music promoter and one of Radio's managers Balaam Barugahare told New Vision at around 8:15am local time that Radio breathed his last at Case Hospital in Kampala, where he had been hospitalised for the last ten days.

"Yes, Radio is gone. He died at 6:00am this morning," he said on phone. "They are preparing to transfer his body to Mulago Hospital."

Radio was 33.

"Have been told about the untimely death of musician Moses Ssekibogo aka Mowzey Radio. I had only recently made a financial contribution towards his treatment and hoped he would get better. He was a talented young person with a great future ahead of him. May he rest in peace," Museveni tweeted.

The music star, widely admired for his sensational voice, was a victim of an attack at a bar in Entebbe barely two weeks ago. The altercation left him with serious head injuries that necessitated a brain surgery at Case Hospital in Kampala.

Up until the time of his death Thursday morning, the Ugandan artiste, who sang alongside Douglas Mayanja, aka Weasel, in the Goodlyfe Crew, had remained in critical state at the health facility.

Addressing a press conference inside Case Hospital, Barugahare, flanked by colleagues and Radio's relatives, said the musician received "five-star treatment" and doctors did all they could to try and save his life.

"At any given time, Radio had three doctors monitoring him," he told reporters.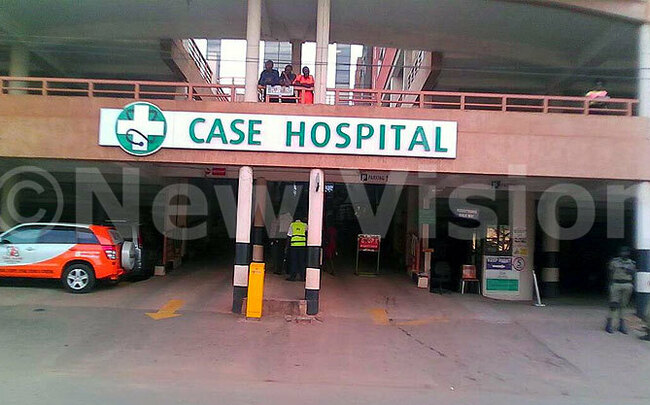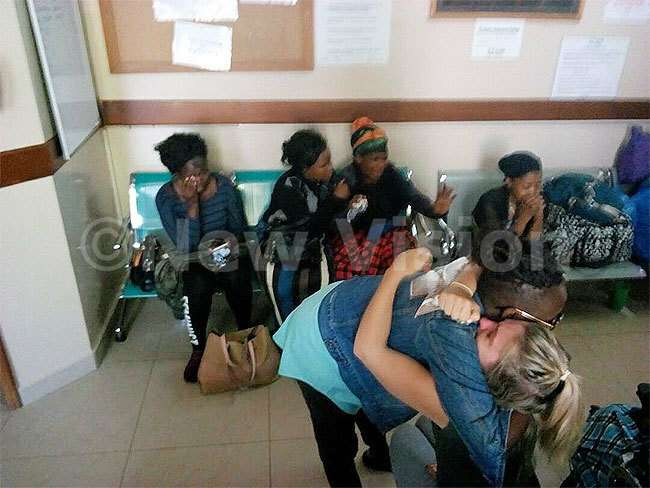 Radio's mother and other family members are at Case Hospital on Thursday. His fiancees were at the health facility.


Radio's death comes just days after his mother, Jane Kasubo, had told a press conference at Case Hospital that Radio's condition was improving, as had been confirmed by doctors.

"My son has been on breathing with the help of machines, but now he can breathe on his own," she told reporters last Friday. At the same press briefing, socialite Bryan White gave the family sh25m for Radio's hospital bills.

Radio, famous for songs such as Heart Attack, Sweet Lady and Can't Let You Go, was revered for his "heartwarming" and "lovely" voice by fans local and global alike.

Alongside Weasel, he made several collaborations with several musicians.

On Wednesday, Case Hospital said it had received sh30m from President Yoweri Museveni towards Radio's hospital bills.

"We thank you [President Museveni] so very much for the generous deed of contributing to hospital bills for Ugandan music vocallist Moses Ssekibogo alias Moze Radio," a statement by the health facility said.

"We admire your sincerity and dedication to your people. Moze Radio has been hospitalized at Case Hospital since 23rd January 2018 after he suffered major injuries during an altercation. He has been undergoing treatment in intensive care and everything possible is being done to ensure his recovery," the hospital said.
The management of Case Hospital acknowledges the payment of UGX 30,000,000 received from H.E The President of the Republic of Uganda @KagutaMuseveni .We are grateful for this generous deed of contributing to hospital bills for the amazingly talented Ugandan vocalist Radio. pic.twitter.com/E5uakimJ7f

— Case Hospital (@CaseHospital) January 31, 2018

In conjuction with the Goodlyfe, Pastor Wilson Bugembe of Light the World Church in Nansana had dedicated a special service this Sunday for Radio.



ALSO RELATED TO THIS STORY

Musician Radio can now breathe on his own, says mother

Musician Radio attack: Woman narrates ordeal