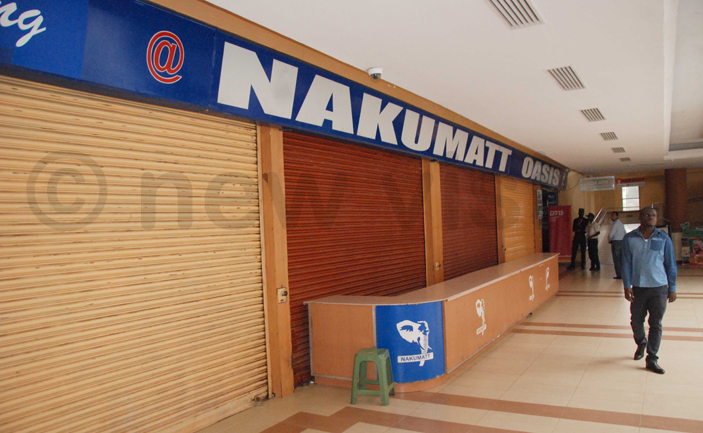 Another Nakumatt branch closed The retail store had accumulated debt estimated at sh609.1b
Nakumatt Supermarket at Oasis Mall has been closed over rent arrears.
Several clients and employees were left stranded outside on Monday morning as the entrances to the supermarket locked with seals.
Oasis Mall general manager John Dany confirmed in an interview that the premises were closed over rent arrears, but declined to disclose how much is owed.
It should be noted that Nakumatt has shut down several outlets in the country including at Acacia, Village and Victoria malls in Kampala and Entebbe.
Kenya media reported that as of April this year, the retail store had accumulated debt estimated at sh609.1b (Ksh18b), up from sh159b (Ksh4.7b) in 2012.