Ugandan film wins global award
Mar 28, 2017
CORNERSTONE is the inspiring documentary film about the journey of Twesigye Jackson Kaguri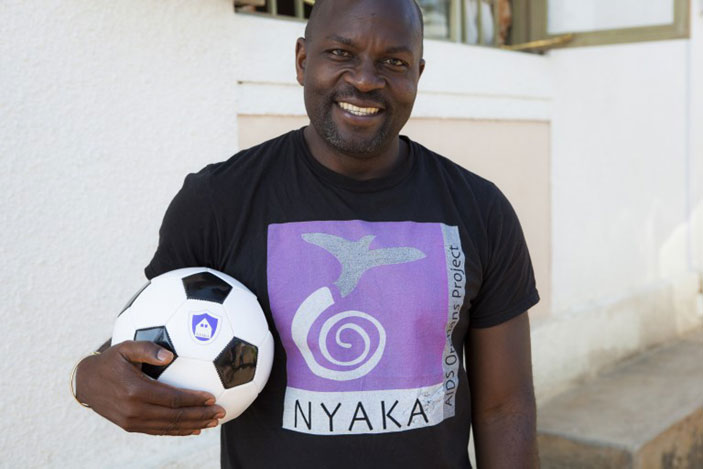 Jackson Kaguri, the founder of the Nyaka Aids ophans project
A Ugandan documentary film, titled CORNERSTONE, has been honored with the Award of Excellence in the Documentary Short, Liberation, Social Justice, Protest, and the Direction categories at the Accolade Global Film Competition, an international awards contest that honors those who demonstrate exceptional achievement in craft and creativity.
CORNERSTONE is the inspiring documentary film about the journey of Twesigye Jackson Kaguri, a humble immigrant living the American dream who leaves Columbia University to return home to Uganda to help his home village save a generation of children orphaned by HIV/AIDS. The film, by award-winning director Debi Lang, touches on Jackson's moving personal story, which inspired the creation of Nyaka AIDS Orphans Project.
Kaguri who lost a brother, sister and a nephew to HIV Aids started the Nyaka Aids orphans project after noticing that thousands of HIV Aids orphans in Nyakagezi had no basic needs and were not attending school.
The US based Kaguri, a recipient of the 2012 CNN Hero of the year award among other awards resigned from his position as a Senior Director of Development in the College of Agriculture and Natural Resources at Michigan State University in 2010 to focus full-time on the Nyaka AIDS Orphans Project and has since helped build a health center, two primary schools and a secondary school for HIV Aids orphans, provided clean water sources and tanks and a library for books in Kanungu.
"When we discovered the Nyaka story, we were shocked no one had produced a feature film about Jackson and his journey to save the AIDS orphans and grandmothers of his home village in Western Uganda. AIDS had pretty much wiped out his generation," said Lang.
"With the help of the community, they together figured out realistic solutions to the crisis they faced. CORNERSTONE elegantly captures the Nyaka story and we are especially proud our peers have recognized its relevance," Lang added.
This is the second award the documentary film is receiving this year, earlier this year, CORNERSTONE was honoured with the Award of Excellence from the IndieFEST Film Awards of excellence.