One dead, scores injured in collapsed Kampala building A building has collapsed along Sir Apollo Kaggwa Road in the city centre.
Kampala Metropolitan Police spokesperson Patrick Onyango has said that they have so far retrieved one body from the rubble of the building that has collapsed on Monday afternoon in Makerere.
Five have also been admitted in critical condition.
Onyango said Police is continuing with the rescue process which is likely to take three to four days because they have acquired the machines to dig the rubble and search for the missing people.
He added that Police is still tracing for the owner of the building who has now switched off his phones.
"He is called Moses Kyeseke. I've heard that he was informed several times about the crack and infact those who are trapped were trying to move their property away from the building" Onyango said.
He also added that traders spent the day speculating when the building would fall.
The six-floor building near Ham towers was under construction but had stalled for some time.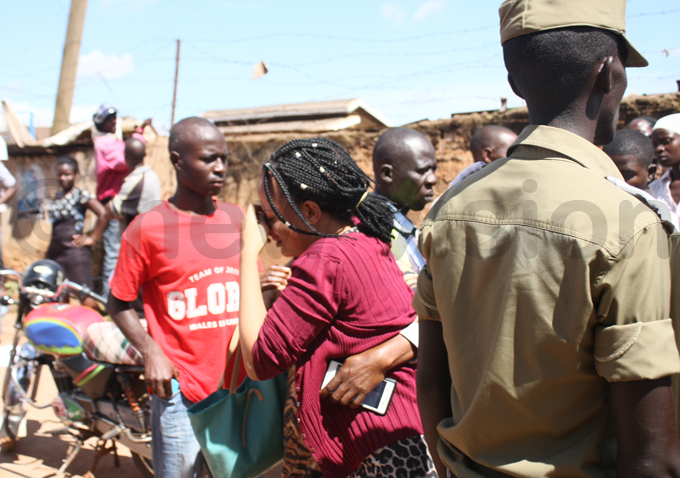 A survivor is led away from the scene. Photo by Edward Kisoma