 South African president Jacob Zuma took on a fourth wife in April. While Zuma's numerous marriages have made headlines in international media, he is no match for our own former President, Idi Amin Dada.
To mark 50 years of Uganda's independence, New Vision will, until October 9, 2012, be publishing highlights of events and profiling personalities who have shaped the history of this country. Today,  Joshua kato brings you profiles of some of former President Idi Amin's official 'First Ladies' and what some of them thought of their husband
South African president Jacob Zuma took on a fourth wife in April. While Zuma's numerous marriages have made headlines in international media, he is no match for our own former President, Idi Amin Dada. 
By the time he was deposed in 1979, Amin officially had five 'First Ladies' and a number of mistresses to choose from whenever he had a state function. He also fathered 43 known children, who are now scattered all over the world. 
Malyamu Amin
Malyamu was the first of Amin's wives. Malyamu, from Busoga, was from a prominent family of the Kibedi's, a well-known school headmaster and brother of Wanume Kibedi, who later became Minister of Foreign Affairs in Amin's government. 
Malyamu was described in different accounts as being tall and beautiful with a self-assured walk that wowed the heavily built boxing champion. 
But although they met in 1953, Amin did not 'officially' marry her until 1966. Amin, however, 'divorced' her in 1973. 
"The family did not want her to get involved with Amin," a family source said. However, Malyamu, thought otherwise.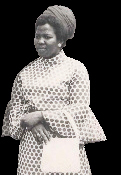 Kay Adroa
She became 'First Lady' number two in 1966. She was a Christian and a daughter of the Reverend Adroa of Arua. According to different sources, Amin wanted to marry a 'girl' from his home area, West Nile. His eyes settled on Kay Adroa, a black beauty. By the time he met her, she was a student at Makerere University.
Like in Malyamu's case, Amin did not marry her in Church. Instead, a ceremony was held at the registrar's office were the marriage was sealed.
The function at the registry was followed by a splendid reception at which Amin showed his 'second wife' to the country. However, Amin 'officially' divorced her in 1973. 
Nora Amin
It did not take him long to realise that he wanted 'First Lady' number three. This time, he went to Lango and picked out a belle called Nora in 1967. Amin divorced her too in 1973.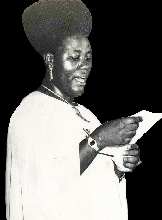 Madina Amin
In September 1972, Big Daddy took on 'First Lady' number four, Madina. 
This time, Amin picked on a Muganda who completed his quest to have a wife from four of Uganda's five regions. 
Madina, the first Muslim woman of the lot was a renown dancer with a traditional music group called the Heart-beat of Africa. Her dancing prowess are said to have been able to move mountains just by twisting her waist. 
"She was such an eye-catching dancer that every man had his eyes on her," wrote Henry Kyemba, in his book, The State of Blood. 
It was largely because of this that Amin noticed her and declared her 'First Lady' number four.  She stayed with him until his regime collapsed. When Amin fell sick in 2003, the Government of Uganda supported Madina to go and look after him in Saudi Arabia.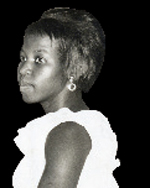 Sarah Kyolaba
Like Madina, Sarah was a wonderful dancer with the army's band. It was during these dance routines that Amin took note of her.  
Sarah was then in love with a young man in Masaka. In 1974 and on Christmas day, she delivered a baby, not by Amin, but by the young man she lived with.
However, Amin made a radio announcement declaring the baby as his own. Sarah's boyfriend later vanished. She and Amin were officially married in August 1975, during the Organisation of African Union summit in Kampala.
Sarah remained with Amin long after he was overthrown. 
In 1982 Sarah, however, left Amin in Saudi Arabia and sought refuge in Germany. By then, she had just got her third child with Big Daddy. The son was named Faisal Wangita. In Germany, she did some work as a model. Later, Sarah moved to the UK were she started a restaurant. In an interview a few years ago, Sarah Amin described her husband as very loving. 
The radio divorce
In 1974, however, Amin stunned the world when he 'divorced' three of the 'first ladies' over the radio. In a recorded statement he said, 'I divorce thee,' and that was it. 
Amin accused the first ' two senior First Ladies' of getting involved in business. And that Kay, had turned out to be his cousin! 
However, with Malyamu, the other reason was probably Amin's fall out with her brother Wanume Kibedi, who had fled the country. 
"But there were also reports that because these women had been abandoned by Amin, they had 'found' other men to 'spend' time with," says a source that worked as a journalist at the time.  This is why it later emerged that Kay may have taken on a lover. 
Malyamu was in 1974 involved in a 'suspicious' motor accident in which she broke a leg and an arm. She was in hospital until 1975 when she left the country for good.   
As far as Kay was concerned, after a year of 'interventions' by the family, she died under unclear circumstances, in a clinic in 1974. 
Her dismembered body was thrown at Mulago Hospital. In a bizarre manner, Amin took the children, to view the body.