TRANSPORT
Uganda is one of four African nations involved in a two-year-long research project aimed at making transport safer, greener, more affordable, accessible and inclusive.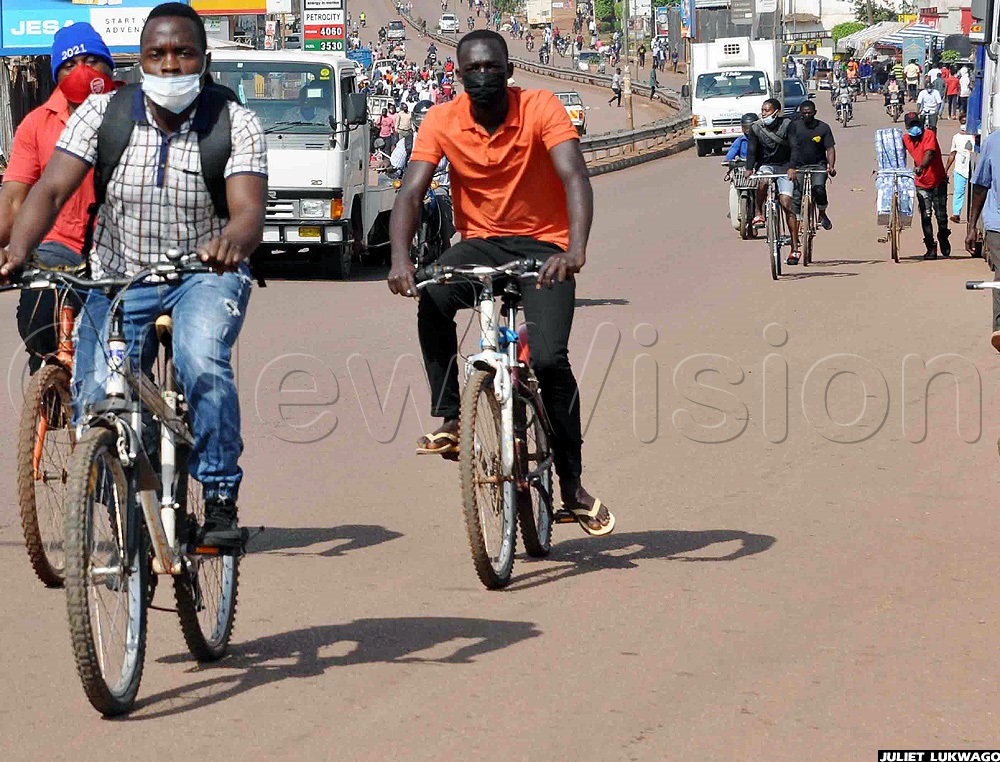 The idea is to enhance the capacity of transport planners to assess the mobility needs of disadvantaged groups, as well as the impact of transport on the environment at a time when climate change is a major global talking point.
With transport being a challenge in many developing countries, yet considered key in economic development, the hope is that inclusive and climate-resilient transport infrastructure will be developed and implemented based on the comprehensive study.
Named the High Volume Transport (HVT) Applied Research Programme, the project got under way last year in September and is running until August 2022.
It is funded by UK Aid from the UK Government and is being undertaken by the Stockholm Environment Institute, the University of York and the UN Environment Programme.
Rwanda, Ethiopia and Zambia are the other selected African nations for this programme.


Amanda Ngabirano, an urban planning expert and researcher, is part of this project as a local partner.
She says her team conducted a baseline survey in Uganda's capital Kampala between November 2020 and February 2021 "to understand the awareness transport planners and decision makers have in catering for the needs of disadvantaged groups".
By disadvantaged groups, she means expectant mothers, children, the elderly, the disabled and the poor.
"On the streets you may not see the poor. But on junctions like Clock Tower, you can tell where some of these pedestrians crossing are coming from. Most of them are coming from slum areas like Kisenyi. So we categorise them as the poor," says Ngabirano.


Any other ordinary pedestrian, too, becomes vulnerable at busy junctions "because of the boda boda traffic, especially during peak hours".
Part of the preliminary needs assessment done by Ngabirano and her team was the challenges transport planners and decision-makers face in incorporating views of disadvantaged groups and climate resilience in the planning process.
And from this baseline study, they recommended that there is need for:
- Facilitating policy and planning practice to meet the needs of disadvantaged groups
- Making transport infrastructure more resilient to climate change
- Making transport planning more inclusive and responsive to impacts of climate change.
'Boda boda free zones may not be sustainable'
Meanwhile, the estimated 120,000 boda bodas operating in Kampala city alone pose a safety risk to non-motorised transport users, such as pedestrians and bicycle riders, around junctions like the ones at Kitgum House and Clock Tower.
"The boda bodas are not safe as well – there is lack of safety on their part because they sometimes get hit by vehicles," says Ngabirano, who is the also the acting chairperson of the National Physical Planning Board.
In the wake of the coronavirus pandemic last year, Cabinet approved boda boda free zones in Kampala as part of efforts to streamline and regulate the operations of motorcycles in the city, as the boda bodas were allowed back on the road in a phased lifting of the lockdown.
At the time, Kampala Capital City Authority (KCCA) said it was procuring traffic signs to demarcate the approved boda boda free zones.


But Ngabirano and co are worried that the boda boda free zones solution may not be a sustainable strategy.
"For the people who depend on boda bodas in those areas, how else will they move? Are we going to encourage them to buy cars? Yet, cars will now cause an even bigger challenge of parking space and traffic jam, which are already a problem," she weighs in.
"We want to see, firstly, if we introduced those boda boda free zones, will that have an impact in any way? Secondly, how will it affect the users whom we are now categorizing as vulnerable road users, who rely on that mode of transport? How will they be affected in that zone? And the boda bodas that operate in that zone, where will they go? Where are we pushing the burden to?
"So we want to study that then we advise Government to have a more resilient, sustainable and cleaner mode of transport solution. And also involving the people in the planning process."
In their multi-pronged project, the researchers also have the environment in mind.


Emissions from cars and motorcyles contribute greatly to air pollution

"Cars and motorcycles are one of the biggest polluters of the environment through their emissions," says Ngabirano.
"So we would like to see a possibility of having climate-resilient transport infrastructure, whereby you have walkways, bicycle lanes and bus lanes. We also want to see road users sensitized on choosing better, climate-friendly options of travel."
In fact, the urban planning researcher envisions her team at the end of the 24-month programme recommending to the various stakeholders involved in transport planning, provision and usage such alternatives as passenger trains and buses.
There is no doubt that stakeholder engagement is critical to the development of research projects.
As such, at the end of their programme, the research team hopes to have engaged with 200 boda boda stage chairpersons, 50 mobile app operators, 200 passengers and a representative each from regulatory agencies, boda boda app associations, community service organizations and disadvantaged groups.