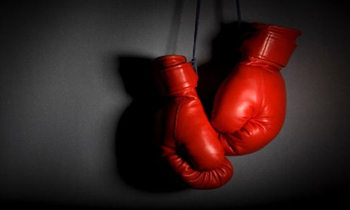 Two Ugandan boxers went a step closer to the Rio 2016 Games mark after punching their way to the semi-finals of the Africa Olympic qualifiers in Younde, Cameroon on Tuesday.

Light heavyweight Kenneth Katende and Flyweight Ronald Serugo moved a step closer the the summer games qualification after unanimous point victories.

Fleet-footed Serugo thrilled the crowd as he outclassed Nikamou Mayelet of Gaban while Katende pummeled Umar Sadiq of Nigeria in the other quarterfinal.

The other Ugandan boxer bantamweight Atanus Mugerwa was due to take on Grassa Justin of Central African Republic in the quarterfinals on Wednesday.

Another win guarantees Serugo and Katende berths in the Rio 2016 Games in August.

Only boxers who reach the finals of the 10-day event that has drawn a record number of 272 boxers from 39 countries are guaranteed of places in the Rio 2016 Games. The event concluded with the finals on Saturday.

Losers in the semi-finals will have to square off to determine a third placed winner for a slot is Rio in each weight category.

Katende was due to take on Den Chalba of Algeria in the decisive semi-finals on Wednesday.

Altogether, the Cameroon qualifiers has 36 places- 30 slots for men and the remaining for women - on offer for the Rio 2016 Olympics.

Ugandan fielded seven boxers including lightweight Sula Segawa, heavyweight Willy Kyakonye and super heavyweight Mike Sekabembe who fell out early in the tournament. The other Ugandan boxer Muzamir Katende (welterweight) was timed barred as arrived late after general weight-in last Friday.