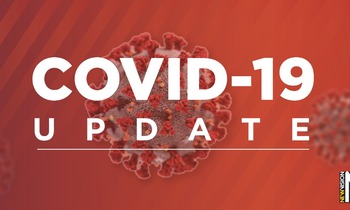 HEALTH | COVID-19
Uganda has recorded 10 COVID-19 deaths bringing the total number of deaths to 168.

This makes it the highest number of deaths recorded in a single day this week. In the past seven days the country has recorded 24 deaths.

According to the ministry of health daily tally of COVID-19 cases for samples tested on November 19, in addition to the 10 deaths, 283 new cases were recorded bringing the total cumulative confirmed cases to 17,431. So far, 8,547 people have recovered.

The 283 include 137 from Kampala, Gulu (28), Moyo (19), Arua (12), Lira (11), Adjumani (12), Moroto (10), Kisoro (6), Mbarara (6), Kabale (5), Nebbi (4), Wakiso (4), Terego (4), Yume (4), Zombo (4), Amuru (3), Jinja (4), Pader (2), Luwero (2), Lamwo (1), Obongi (1), Nwoya (1), Packwach (1), Kitgum (1) and Koboko (1).

Recently Dr Misaki Wayengera, the chairperson of the ministerial scientific advisory committee for COVID-19, said that due to the intensified election campaigns and festivity, the local pandemic will peak between December 2020 and February 2021.

During the same period, he said, the country is likely to see the COVID-19 fatality rate rise from the current 1% to 3% or more.

"In absence of 'gating strategy' for severe COVID-19 outcomes, hospitals will get over whelmed," he noted.

Medics and government officials, have throughout this month, said that the COVID-19 treatment centres are full and cannot take in anymore patients. Mulago Hospital, for instance, is full to capacity.

The hospitals currently only admit those who are sick while those with mild symptoms or are asymptomatic, are asked to stay at home. The home care treatment for COVID-19 was adopted last month by the Ministry of Health.

The Ministry has also expanded its COVID-19 sample collection points to include all the Regional Referral Hospitals and District or General Hospitals.

"If you have COVID-19 like signs and symptoms, ensure you go to the hospitals to get tested for COVID-19," the Ministry tweeted recently.

The most common signs of COVID-19 include fever, cough, tiredness and loss of smell or taste. The Ministry urges any person who experiences shortness of breath, loss of speech or mobility and chest pain to immediately sick medical care.