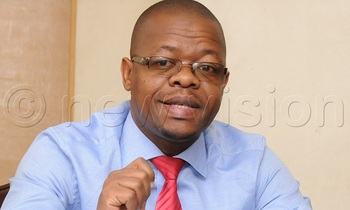 FUFA has confirmed that Uganda will take part in the 2021 AFCON U17 and U20 qualifiers.
The U20 qualifiers will be held from November 22- December 6th in Tanzania while the U17 qualifiers will take place December 13 - 28th in Rwanda.
Uganda who made it to the 2019 AFCON U17 finals in Tanzania will have a chance to better their showing in the tournament while the U20s that last took part in the AFCON qualifiers in 2018 where they were eliminated by Cameroon in the first round, have a chance to make it to the finals for the first time.
The plans for the U17 and U20 AFCON qualifiers were finalised following the CECAFA executive committee meeting held in Arusha.
Rwanda, Burundi, Tanzania, Uganda, South Sudan, Sudan, Eritrea, Djibouti, Ethiopia, and Kenya are the ten countries that confirmed their participation in the AFCON U17 qualifiers while Somalia, Sudan, Burundi, Eritrea, Tanzania, Djibouti, Uganda, Ethiopia, South Sudan, and Kenya will compete in the AFCON U20 qualifiers.
After the pool stages, the top two teams in both competitions will proceed to the semifinals.
CECAFA revealed how they are aware of the restrictions in different member countries as far as social gatherings, travel, and medical preparedness due to the coronavirus pandemic.
However, the host countries have been requested to give the necessary assurances to the participating teams on their wellbeing and COVID-19 precautions.