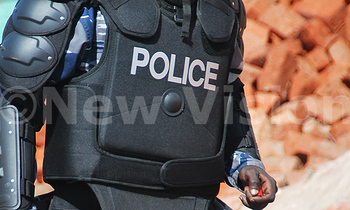 POLICE|CRIME|DEATH
BUVUMA - The Police in Buvuma district is investigating the mysterious death of a seven-year-old boy in Walwanda village, Buvuma town council.
The body of John Edhiruma was discovered on Saturday morning near the home of Judith Nagujja, a resident and National Resistance Movement (NRM) flag-bearer for the district Woman MP.
Alfred Twebaze, the district officer in charge of criminal investigations, told New Vision on Monday that investigations into the matter were underway.
Earlier, angry residents tried to attack Nagujja after accusing her of having a hand in the boy's death since the body was found near her home.
A resident said Edhiruma was last seen playing in Nagujja's fishing boat near Lake Victoria until about 6:00 pm.
Nagujja dismissed the allegations, saying she had no hand in the boy's death. She said when the incident happened, she was at her home in Kampala.
Safiyati Kafuko, the mother, said her son might have been killed for ritual purposes, arguing that the body had cuts, which is not common with people who drown.