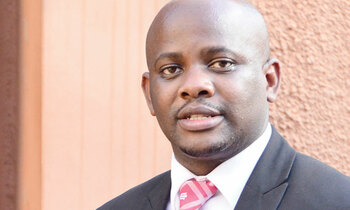 EDUCATION | HEALTH | COVID-19
Schools reopened Thursday (October 15, 2020) for candidate classes with strict adherence to the COVID-19 Standard Operating Procedures (SOPs) such as hand washing and social distancing.

Speaking to the New Vision, the Ministry of Health senior publicist, Emmanuel Ainebyoona, said these practices should be entrenched into the schools' daily routine for the learning environment to remain safe from the pandemic.

"Our appeal to schools is to strictly adhere to the SOPs we gave them. They should treat every day just like they treated day one (of opening schools)," he said.

Schools have reopened for candidate classes and finalists at a time when Uganda's COVID-19 case tally has surpassed the 10,000 mark and the deaths have risen to 76.

As of today, Uganda has 10,117 cumulative confirmed cases out of the 514,923 samples tested. 6,725 of the confirmed cases have recovered. The cases and deaths include the 48 that were found from samples tested on October 14.

Ainebyoona urged school authorities to be alert and closely monitor the students and report immediately any incidents or symptoms similar to COVID-19, to the Ministry or the nearest District Health Officer (DHO).

"We urge the students to speak to the school nurses, senior woman teachers, and any school leader any signs consistent with COVD-19. In that way, we shall have a very safe learning environment for both students and teachers," he said.

He said there is a dedicated team, set up by the Ministries of Health and Education which is working with the Inspector of Schools and district health teams to monitor schools' adherence to the SOPs.

Recently, the directorate of education standards revealed that the schools will be monitored monthly, and those found at fault will risk being closed.

Ainebyoona also said District Education Officers have started picking government masks for the students from the Ministry of Education and Sports, and then will distribute them to the schools for candidates in Primary 7, Senior 6, and Senior 4. Each student will receive two masks.

Regarding the new 48 cases, Kampala recorded 18, Mukono 7, Manafwa, Rubanda, and Wakiso recorded four cases each, Tororo three, Jinja two, while Abim, Busia, Kapchorwa, Kiryadongo, Kole, and Mbarara recorded one case each.

The Kole case died, and it's the only death registered on Thursday (October 15, 2020).