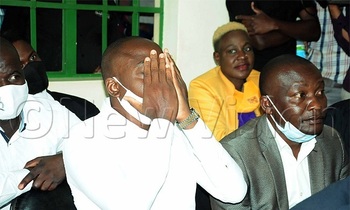 KAMPALA - Bank of Uganda does not regulate the extension of loans or commercial transactions using funds by foreign banks that do not take deposits from the public in Uganda, Governor Prof. Emmanuel Tumusiime-Mutebile has said.

This comes after court ruled that a sh41b syndicated loan to businessman Hamis Kiggundu by DTB bank Kenya was irregular, illegal, null and void and unenforceable because the bank is not licensed by the Bank of Uganda.

Bank of Uganda's statement comes after government, through the office of the Attorney General, was dragged to the East African court of justice in Arusha by Male Mabirizi representing the moneylenders union for contravening principles enshrined in the East African Community Common Market by restricting the movement of capital.

The Central Bank noted that foreign banks lending deposits that are held in jurisdictions other than Uganda are regulated and supervised by their home authorities.

It added that it is not mandatory for a foreign bank to establish a representative office in Uganda in order to conduct lending or non-deposit-taking activity.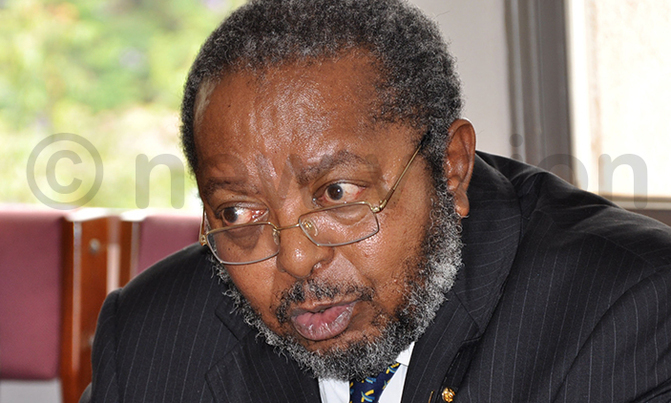 Prof. Mutebile said: "Bank of Uganda's regulatory and supervisory powers only apply to financial institution business conducted by BoU licensed entities in or outside Uganda or activity which should be licensed as such in Uganda. These powers do not extend to activities of foreign banks outside Uganda licensed by foreign regulators."

Earlier, Principal Judge, Dr Flavian Zeija issued a stay of execution of Justice Henry Adonyo's ruling pending an appeal on the matter in the presence of DTB's lawyers Kiryowa Kiwanuka and Usama Sebuufu.

In the meantime, Government has reassured development partners, many of whom have provided syndicated loans for various projects of its commitment to meet payment terms following a commercial court judgment against syndicated debt.

Speaking on behalf of the Ministry of Finance Permanent Secretary/Secretary to the Treasury, Dr Sengonzi Damulira revealed that government had received several concerns from development partners and financing institutions about its position on syndicated financing arrangements and public debt obligations.

"The government of Uganda wishes to reiterate its commitment made to all its financing partners in respect to all procured and future syndicated loans and assure them that it will undertake all its obligations and duties under the different frameworks in line with article 160 (1) of the constitution of the Republic of Uganda and section 38 of the Public Finance Management Act (2015)," he said.

Prof. Emmanuel Tumusiime-Mutebile, the governor Bank of Uganda noted in a separate statement that the Central Bank had taken keen interest in the case as part of its wider mandate to maintain a resilient, sound and stable financial sector.

"We await the written detailed judgement of the court to assess its implications and to determine an appropriate response thereto, including any future actions with regard to the matter," the governor said.

Uganda's external debt stock increased by 14% year-on-year to $8.75b (sh32.3 trillion) in December 2019 according to Uganda Debt Network data. Domestic debt galloped 21% to $4.74b (sh17.5 trillion) in the same period, bringing total debt to sh49.8 trillion.

Uganda's domestic is borrowed mostly from commercial banks while the external public debt is mostly from bilateral creditors like China, Saudi Arabia, Kuwait, the United Kingdom, Austria and India, Germany, France and Japan.

Uganda also borrows from multilateral creditors such as World Banks International Development Association (IDA) and the African Development Fund (AfDF).

Other Multilateral Development Partners include the Islamic Development Bank (IDB), International Fund for Agricultural Development (IFAD) and the Arab Bank for Economic Development in Africa (BADEA), among others.

On Thursday, Mathias Katamba, the Dfcu bank managing director and Uganda Bankers Association (UBA) chairman and Wilbrod Humphreys Owor, the UBA executive director revealed that 35 financial institutions have joined an appeal by DTB bank.

They also revealed that financiers on the syndicated $3.55b (sh13 trillion) 1445km East African Crude Oil Pipeline (EACOP) to Tanga in Tanzania had downed tools as they await the ruling on an appeal.

"As a result of the judgment and its implications, the syndicated portfolio currently seated with commercial banks that is now at risk of over sh5.7 trillion ($1.53b) of running facilities across various sectors including real estate, road construction, energy covering hydroelectric power, oil and gas and manufacturing among others," UBA said.

Francis Kamulegeya, the Country Senior Partner at audit firm PricewaterhouseCoopers said that the largest projects in Uganda are beneficiaries of syndicated loans. He noted that the Bujagali Hydropower project benefited from $627m in syndicated loans.

He also pointed out that ruling affects ongoing projects such as the construction of the Kabaale International Airport in Hoima, the proposed oil refinery, the Kampala Oil Storage Terminal, the East African Crude Pipeline, and the Kampala Jinja Expressway among others.

"The huge capital infrastructure investments that our country needs for industrialization, import substitution and transforming the economy from an Agri based subsistence economy to an industrialized economy requires a lot of finance," Kamulegeya said.

"Any policies or legal pronouncements that appear to halt our country's integration in the global financial system, and limit us to our very small, shallow, under developed banking and capital markets will not only hurt our economic development but will also scare away investors and development partners," he added.

Kamulegeya explained that global lenders, investors and financiers are watching the Ham case and that the case will affect the long-awaited oil sector Final Investment Decision (FID) that is supposed to unlock between $15b - $20b worth of investment.

Case genesis

Court documents indicated that Ham Enterprise Limited, which belongs to businessman Hamis Kiggundu received a number of credit facilities from DTB Kenya.

He was indebted to the bank to a tune of $6,298,380 on term loan facility of $6,663,453 and sh2.8b on the demand overdraft facility of sh1.5b, temporary demand overdraft facility of sh1b; $3,662,241 on the term loan facility of $4,000,000 and $458,604 on the term loan facility of $500,000.

However, in March this year, Hamis Kiggundu and his two companies Ham Enterprise Limited and Kiggs International (U) limited dragged DTB -Uganda and DTB-Kenya to the Commercial Court accusing them of fraudulently siphoning over sh120b from his accounts without his knowledge and consent.

Kiggundu contended that between February 2011, and August 2018, through his companies Ham Enterprise Limited and Kiggs International (U) limited sought and was offered credit facilities by the banks for construction of commercial properties.

He argued that while still servicing his credit facilities, he carried out an audit and reconciliation of the loan accounts and found out that the banks had purportedly taken sh34b and $2,346,670 from his account without his knowledge.

In a landmark ruling High Court Judge Henry Peter Adonyo ruled that DTB-Kenya illegally offered the credit facilities because it is not licensed by the Bank of Uganda.

The judge also faulted DTB-Uganda for acting as a collection agent for DTB-Kenya saying its action was illegal, unethical, unlawful and in breach of trust, fiduciary duty and in breach of the Financial Institutions Act, 2004 and BOU Consumer Protection Guidelines, 2011.

Consequently, the judge ordered the two banks to refund sh34b and $2,346,670 at an interest rate of 20%, which he declared was unlawfully appropriated by the banks from Kiggundu's accounts.

The court also ordered for the unconditional discharge of mortgages created over Kiggundu's properties comprised in Kyadondo Block 248, Plot 328 land at Kawuku, FRV 1533, Folio 3, plot 36-38, Victoria crescent II Kyadondo and LRV 3176 folio 10, plot 923, Block 9 located at Makerere Hill Road and all cooperate and guarantees issued to the banks.

Kiggundu is currently involved in constructing a multi-billion-shilling Ham Shopping Mall on land belonging to Nakivubo War Memorial Stadium in the city centre.