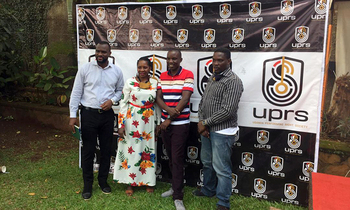 KAMPALA - The caretakers of the Uganda Performing Rights Society (UPRS) on Tuesday elected a 12-member committee to take over from them. The caretakers had steered the society from August last year to date.

The committee members include bankers, Doctors, Musicians, Journalists and other sectors outside entertainment as seen below:

The Artist's committee that was voted by the UPRS members includes Julie Ssesanga, James Serumaga, Wisdom Kaye, Justin Basiima, Dr Peter Ntege/ Peter Naawe.

The Independent Board Members selected by the regulator URSB as by the law included; Dr Patrick Mangen, international board advisory of applied theatre and research journal, Ssemakula Robert, CEO D mark mobile, Kabiito Kalamagi, Receiver and manager of WBS.

Others include Sam Okello Okello, peace advocate and actor, James Abola and Gertrude Wamala, a lawyer and daughter to late Elly Wamala.

Last year, Uganda Registration Services Bureau (URSB) suspended Uganda Performing Rights Society (UPRS) chief executive officer James Wasula and the compliance officer Dickson Matovu.

The suspension, according to URSB, was to allow for an effective ongoing inquiry into the constitution, workings and financial conditions of the society.

There have also been several complaints from members of the society with allegations of mismanagement of finances and remittance of royalties collected from rights users which URSB would also like to look into critically.

The inquiry is intended to ensure URSB gets to the bottom of issues within the society.

According to a statement issued at the time by URSB, the suspension of Wasula meant that UPRS would handle its affairs within the strict confines of the law, transparently, good governance as well as achieving the objectives of its establishment.