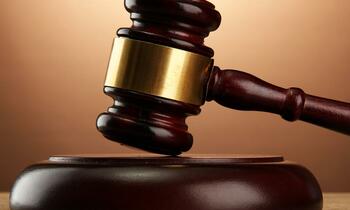 COURT|CRIME|DEFILEMENT|SEXUAL ABUSE
Eritrean tycoon, Mihretab Sium Temelso, has gained some temporary relief after the Director of Public Prosecutions (DPP) found insufficient evidence submitted by Police.

This follows the closure of all case files by the DPP resulting from charges that Temelso has been battling since 2016. Other cases were dismissed by court for lack of prosecution.

He has been battling charges of procuring abortion, defilement, householder permitting defilement, threatening violence, and sexual abuse.

According to Senior State Attorney Barbra Masinde, they have re-perused the files and found unreliable evidence to support the charges.

Masinde has requested the Director Criminal Investigations Department (CID), Grace Akullo, to conduct further inquiries in respect of each case file.

"Reference is made to your forwarding minutes in respect of each file, all dated May 7, and April 23, 2018," states part of the letter signed by Masinde.

How the case started.

Temelso woes started when Essayas Ghebray, the head of Consular Affairs at the Eritrean Embassy in Uganda, petitioned the then Interpol Uganda director, Asan Kasingye, to investigate allegations leveled against him.

Essayas was purportedly working with Hermon Habtemicael, who is said to be an agent of the Eritrean Government.

This was after Temelso accused Ghebray of breaching diplomatic code by standing surety for Hebtemicael, who had been remanded after Temelso accused him of trespassing into his home, where he met his daughter-in-law Yorsalem Teweldebrhan Debessai, in August 2015.

Following the complaint, Temelso, the Sium Express (U) Limited tycoon was subjected to investigations by Police and charged with the said offences.

However, throughout court hearings, Temelso insisted he was innocent, arguing that the charges against him were fabricated.