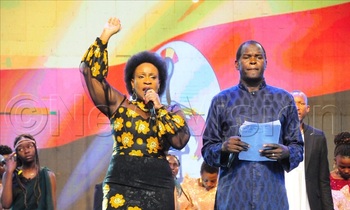 Uganda was thrown into a weight of prayer on Monday, September 28 by pastors Robert and Jessica Kayanja under a 2 Chronicles, 7: 14 theme; "If my people, who are called by my name, will humble themselves and pray and seek my face and turn from their wicked ways, then I will hear from heaven, and I will forgive their sin and will heal their land."
The miracle centre Cathedral pastors were inspired by God to conduct a National Day of prayer focusing on praying for Uganda as a nation, family unity, a violent free election period and a COVID-19 free Uganda.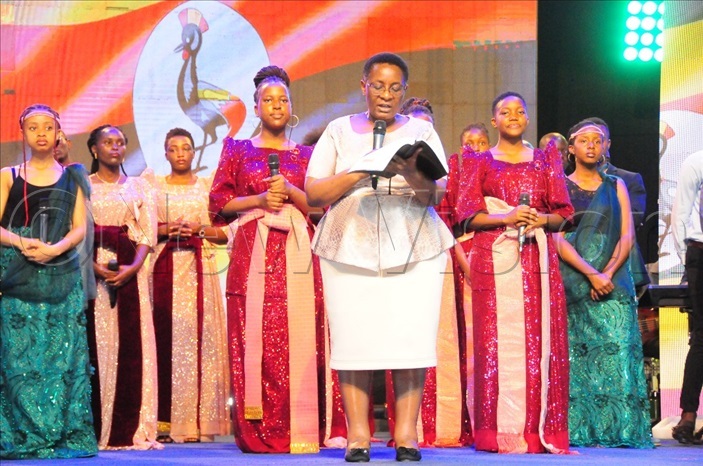 The national prayers which commenced with singing Uganda's national anthem, led by Proclaim Music and the Miracle Centre praise and worship team, took over media waves for two hours from 11:00 am to 1:00 pm.
The first reading was taken by New Vision's Editor in Chief, Barbara Kaija, from Judges 6:1-16, were she re-echoed 2 Chronicles, 7: 14.
On behalf of different regions in Uganda, supplication was made by several believers from Buganda, Bugisu, Ankole, Bunyoro, Acholi/ Lango, Rwenzori and Karamoja among others, who interceded for Uganda and the family unit in their local languages.
Declaring a new beginning for Uganda on what was termed as the Day of Atonement, pastor Kayanja prayed for President Yoweri Museveni, his wife Mrs. Janet Museveni, their children and grandchildren, asking God to give the president more wisdom and knowledge, where he also prayed that God removes every wrong person around him and that no authority doesn't come from God.
Kayanja also lifted the cabinet, and opposition in the hands of God, not forgetting all presidential and other political candidates.
On tribalism and corruption, Kayanja said the culprits are digging their own graves, wondering why in the 21st century, 'we' are still talking about tribalism.
"We are one, and have to fight like one," he said, adding that Uganda has a destiny and that Ugandans should care for one another.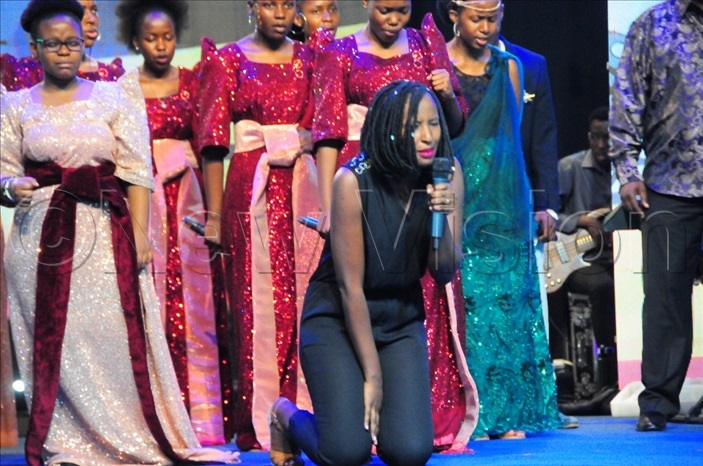 Kayanja rebuked the demon of rebellion, disrespect of parents and elders, and treating Ugandans like they are not Ugandans, asking that God transforms the police.
"We must take responsibility to safeguard our peace and democracy. Go out and vote as it is your right, but take responsibility to build the economy because no one will do it for us," he challenged Ugandans while rebuking the demon of laziness and procrastination.
His wife, Jessica Kayanja, who's preaching was derived from the books of Leviticus 17:11, Judges 6, Psalms 11: 3, Jeremiah 1: 10, 1Kings 13: 2, Revelations 1: 5 and Ephesians 2: 13, among others, focused on 'pulling down the altar of satan."
"Before we pull down altars, a place where humanity meets divinity, Godly or demonic altars, we should know that we serve a God of legacy, and we cannot build Godliness on ungodliness, righteousness on unrighteousness.
She described altars in different ways, where;
-A demonic altar is one where the enemy meets people
-Godly altar, is one where God meets his people
-An altar becomes a runway for divine beings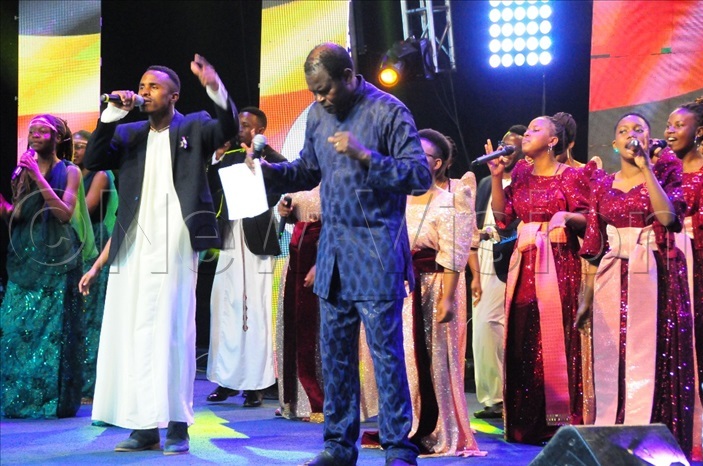 In her intercession for families, Pastor Jessica prayed against strongholds of ancestors that trap generations into principalities, siting the children of Israel who suffered lack, pain, mistreatment, and torture because of the altars that their ancestors had dedicated them to, like worshipping foreign gods.
The same altars, she rebuked, for delaying 'this land.'
"An altar opens the heavenlies and allows humanity to tap into the heavenlies, to access the power of either the heavenlies or principalities," she preached.