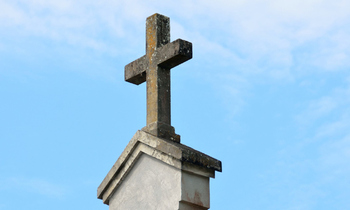 HEALTH VIRUS
Church leaders in Rukungiri and Kanungu are ready to implement the Standard Operating Procedures (SOPs) set by the government and ministry of health as they open churches this Sunday.

The bishop of North Kigezi Diocese, Rt. Rev. Benon Magezi said he has already held a meeting with all clergy in the diocese to make sure they observe SOPs as they resume prayers on Sunday.

"We have decided to have two or more services in every church that will be conducted in just one hour to make sure people are not beyond 70 as directed by the President," Bishop Magezi said.

He added that town churches may have four services according to the number of members they have to avoid congestion in the church.

The Dean of Nyakibale denary, Rev. Fr. Elias Kasigaire said they have enough space to accommodate one person per bench in every mass.

"We shall not allow anyone in church without a mask and nobody will sit next to another person during prayers. When you come late you wait outside and attend the next mass,' he said.

Fr. Elias Kasigaire added that during Holy Communion they will drop hostia in the hands as opposed to the usual method of putting it in the mouth of every Christian.

"The other dangerous point is during the offertory. We will allow one person at a time to bring their offertories which will be sanitized before arranging and keeping them," he said.

In Kinkiizi diocese Kanungu district, Bishop Dan Zoreka of Kinkiizi diocese said they have put posters at entrances of every church stopping those without masks from entering.

"We have trained two people per church who will use temperature guns to record temperatures of everyone entering the church," Zoreka said.

He added that everyone would be subjected to mandatory washing of hands before the access the church premises.