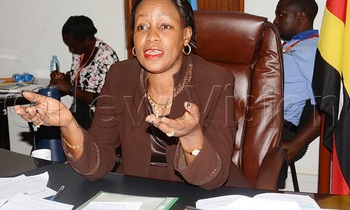 The Government has launched a mobile application in which young people will report sexual and gender-based violence (SGBV) cases to the relevant authorities.

The application, dubbed SafePal, was launched by the state minister for youth and children affairs, Florence Nakiwala, and the United Nations Population Fund (UNFPA) country representative Alain Sibenaler.

The application development was supported by the Global Fund, the Ministry of Health and UNFPA.

Nakiwala said SafePal will enable the young people aged 10-24 years to confide sexual abuse cases to the nearest service providers.

The service providers include the Police, civil society organisations, district local government authorities and safe shelters managers.

Nakiwala added that the application would be used as a pilot phase targeting children and the teenagers aged 12-18.

She said the effects of sexual gender-based violence impact negatively on young people, such as adverse physical and mental health outcomes, limited access to education, increased costs relating to medical and legal fees. Other effects, she said, include loss of household productivity and reduced income.

How app operates

Commissioner of youth and children at the gender ministry Fred Ngabirano said the application reduces on the time between when sexual violence is perpetrated and when the survivor is referred to the nearest health facility and other response services.

Ngabirano said, through a mobile application and an interactive voice response (IVR) system, survivors or their friends will be able to report cases of abuse confidentially into the system.

He said the system will further provide a dashboard through which service providers can view survivors who have reported and require assistance.

Citing the Uganda Bureau of Statistics 2018, Nakiwala said sexual gender-based violence continues to remain a challenge in the country, with 39% of women having experienced sexual violence compared to 11% for the men,

To access the application, one needs a smartphone on which they can download it from the Google Play store.