NRM PRIMARIES |

The National Resistance Movement (NRM) primaries In Kigulu South constituency, Iganga district kicked off late in most areas.

The voting which had earlier been scheduled to kick off at exactly 11 am kicked off at about 1:00 pm in most areas after residents insisted that they participate in the process without following the party register.

The heavy downpour that lasted for over three hours also delayed the voters at most polling stations.

Kigulu South MP Andrew Kaluya who arrived at Nakalama primary school polling station at around 10.30 am blamed the NRM party officials for failing to sensitize voters on the manner in which to take part in the process.

"Some people thought they would vote using the recent system that had been recommended by our party chairperson who is also the President," he said

Kaluya said the heavy deployment of police and Local Defence Unit(LDU) personnel at most polling stations was likely to scare away some of his supporters from coming to participate in the voting process.

"I don't see why police had to deploy heavily like this because some people fear coming thinking there is trouble," he said

During a recent security meeting, a candidate eyeing to become NRM flag bearer for Kigulu South constituency had resolved to use the official party register besides conducting voting at a uniform time of 11:00 am to avoid election malpractices like multiple voting.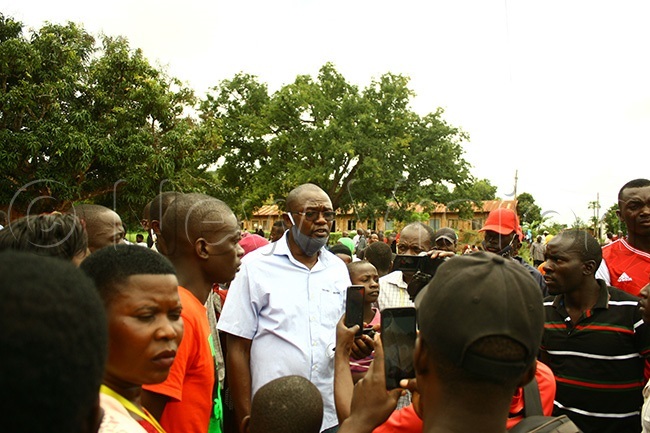 At Busei primary school polling station, supporters of the incumbent Kaluya exchanged blows with those of his opponent the former MP Milton Muwuma, accusing the presiding officer of trying to alter figures on the declaration form.

However, Kaluya won by 145 votes against his main opponent Milton Muwuma who got 96 votes.

Patrick Kayemba, the LC 5 chairman Iganga got 67 votes while Godfrey Mbiggiti got 5 votes.

By press time, the former MP Kigulu south, Milton Muwuma was in a lead with 12,424 votes against the incumbent MP Kaluya with 9,243 votes in the provisional results from three sub-counties out of four.