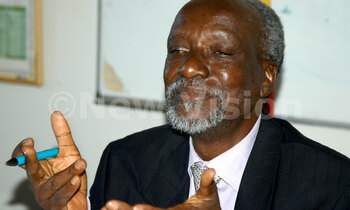 BUGWERI-Residents of Bugweri district are thrilled after Souverain Rabbouni, a king in Cameroon, donated ambulances to the referral hospitals.

Rabbouni handed over two ambulances to district officials on Sunday (September 20, 2020).

He said the decision to donate the ambulances was reached at after he accompanied the Second Deputy Prime Minister, Kirunda Kivejinja, three months ago and discovered that some expectant mothers use bodabodas to get to the health facilities.

"Expectant mothers are at a high risk of getting complications while moving on bodabodas," he said.

The king also facilitated the construction of Idudi Health Centre III in Buyanga sub-county.

Jamila Mutesi, a resident of Minani village, said the donation of the ambulance is timely.