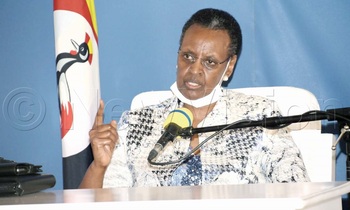 The Government has at last released the revised timelines within which the students will report and close the forthcoming academic term and year.
The entire academic calendar has been altered like never before; and the Government expects all learners and parents to follow the newly revised timelines.
The new academic calendar also stipulates when the national examinations will be conducted, and when the marking of students' scripts will be done. All these details are in the New Vision and Bukedde newspapers today (Wednesday).
Our Vision Group team of editors and reporters met the First Lady and education minister, Mrs. Janet Museveni, and the senior management team of the education ministry, at State House in Nakasero, and will also publish a detailed, word-for-word (Question and Answer) interview in New Vision tomorrow (Thursday).