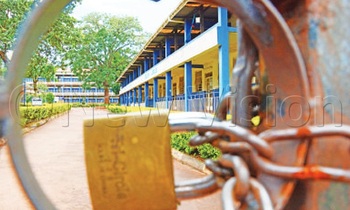 PRESIDENTIAL ADDRESS ON COVID-19

Live reporting by Joseph Kizza

(Scroll down the page for earlier updates)

______________________________



9.23pm

And that's all from the President's address tonight.

Good evening!

Oh wait, let me leave you with the highlights of the President's address:

1. Schools will re-open on October 15 for the candidate classes of P-7, S-4, S-6, finalists in tertiary colleges and finalists in universities.

2. The International Airport and land borders will now be opened for tourists, coming in and going out, provided they tested negative 72 hours before arrival in Uganda and provided the tour operators ensure that the tourists do not mix with the Ugandans.

Returning Ugandans, who have negative PCR results, will be allowed to go home. The Ministry of Health will only get their addresses for follow up.

3. Restrictions on movements on border districts are hereby lifted.

4. Curfew, from 9pm to 6am, will be maintained; but for the boda bodas, their movements must always end at 6pm.

5. Places of worship, should open with the following guidelines:

a. Individual prayers or confessions with priests or counseling with the necessary SOPs.

b. Prayers and fellowships whose numbers do not exceed 70 and by observing all the other SOPs.

5 (c) Night prayers and transnights are not allowed.

d. The regular large gatherings of prayers and preachings of Sundays and Fridays will be considered at a later stage but the rule of the number of 70 and not more can be used on the Fridays and Sundays.

6. Open air activities of sports will re-open provided there are no spectators and the players are tested for Covid-19, 72 hours before. This test will expire in 14 days. Hence, the Sportsmen will have to repeat the test every fortnight.

Still on re-opening sports;

-With tournaments, teams should be quarantined for the whole season of the competition.

- Indoor sports activities, including gyms, remain closed.

7. Casinos, gaming centres and cinemas remain closed.

8. Bars shall remain closed.

9. Hotels will continue operating following the SOPs agreed with the Ministry of Health.

10. Restaurants should continue to emphasize the takeaways. Indoor restaurant services should be minimized and follow the SOPs.

11. Mobile Markets, monthly cattle auction and produce markets, should remain closed as the Ministry of Health continues to develop SOPs.

12. Mass gatherings are still prohibited.

13. Our Bamasaaba grandchildren engaged in Imbalu have SOPs from the Ministry of Health that were agreed with the Cultural Institution. There should be no processions dancing Kadodi - that is dangerous congregating.


______________________________



9.20pm

The President concludes his address by mentioning that the scientists are making strides in finding a vaccine. "Stay tuned. There may be pleasant news from that side."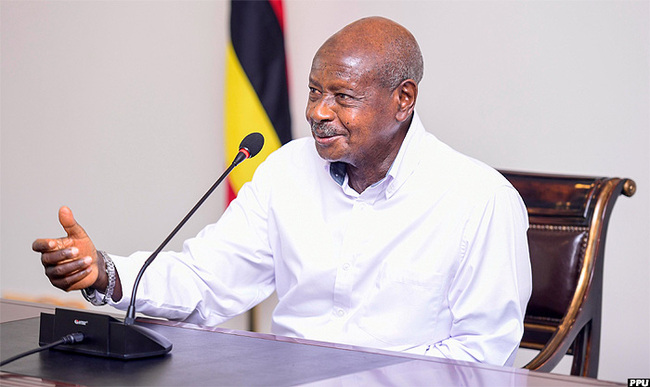 He also briefly touches in what transpired in his party's (NRM) recent primary elections that registered incidents of chaos and violence. He says the actors involved in these scenarios are "not clever people" and that he has instituted an audit into the cases.

Museveni, who is the ruling NRM party chairman and the presidential flagbearer for next year's elections, urged party members not to fight and instead seek the relevant party structures to resolve their issues.


______________________________



9.19pm

The First Lady and Minister of Education and Sports, Janet Museveni, visited the scene.




"This is tragic, not just for the university but the country," she tweeted.

She said further: "For us who believe in God, we know that everything works out for our good. This is a chance for Makerere to be rebuilt, not just buildings but the culture, the morals of the people and everything that pertains to our prestigious university."

Investigations into the cause of the devastating fire are under way.


______________________________


9.17pm

Meanwhile, as Makerere University comes to terms with the destruction caused by an early Sunday morning fire at the Main Building, the Prof. Nawangwe has provided a measure of assurance that all the institution's records are stored digitally.

He tweeted: "The fire at our Main Building was a very big tragedy. However, I would like to assure all our alumni, staff, students, and General public that ALL our records past and current; Human Resource, student, Academic and financial records are ALL safely stored in digital form."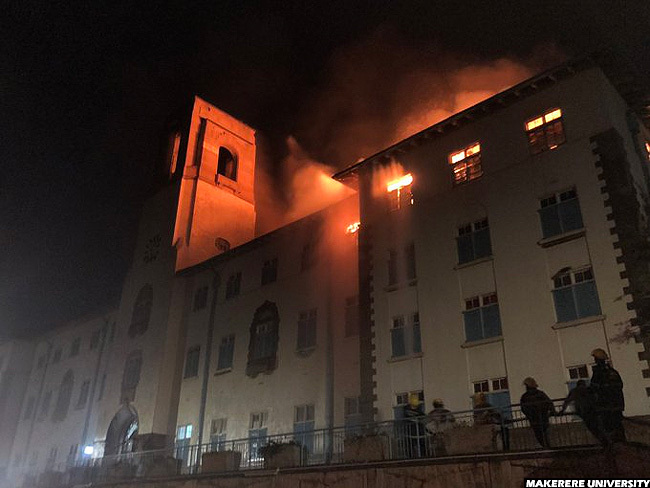 Nawangwe had earlier called it a "dark morning" for the university and the destruction "unbelievable". But he went on to underline their determination "to restore the building to its historic state in the shortest time possible".

Police's fire brigade battled the ferocious fire whose cause has yet to be established. Footage published by the university on its Twitter page showed fire violently eating into the right side of the iconic Ivory Tower, with the institution calling it "a trying moment for us".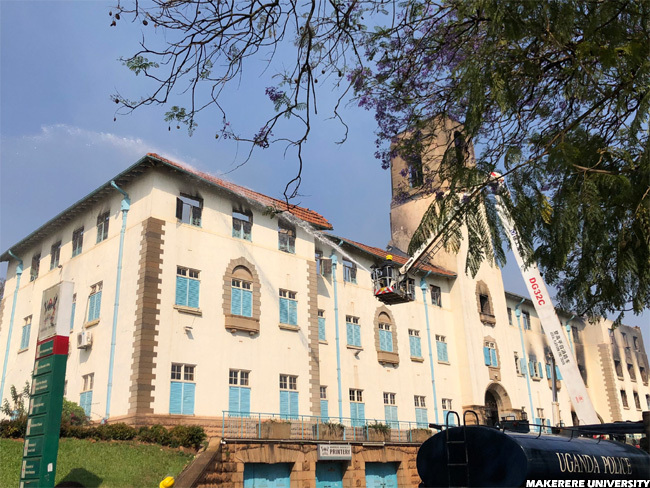 ______________________________


9.15pm

President Museveni mentions the fire at Makerere University.

"I am sorry about the fire which was in the building of Makerere. We don't know how the fire started but we already have some cases of negligence."

He says he trusts that the vice-chancellor, Prof. Barnabas Nawangwe is handling the matter of negligence.



______________________________


9.09pm

President Museveni re-emphasises the effect of the pandemic on global businesses. He talks of how he learnt that textile industries in the US and in the West have run bankrupt. "Clothes are now being sold online through internet and on phone."

He urges Ugandan entrepreneurs to "wake up" and "look for new ways of how to survive in this new atmosphere of social distancing".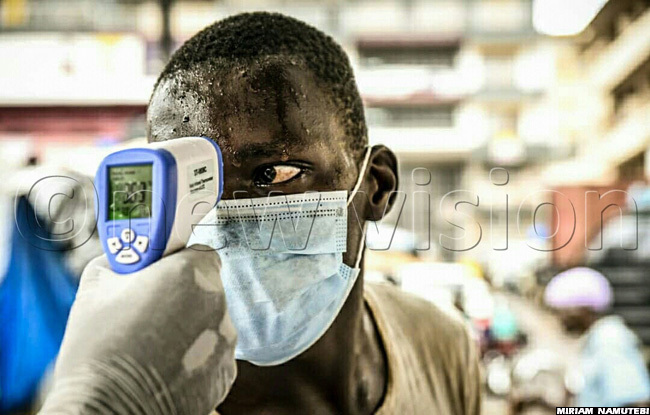 ______________________________


8.59pm

"We cannot remain in lockdown indefinitely - because the economy must grow," says the President, who adds that he does not buy into the idea by some actors that Uganda must remain in lockdown.

According to him, the country can reopen only if people observe the set guidelines.

He says athletes Joshua Cheptegei and Jacob Kiplimo trained safely here in Uganda, flew out and registered success on the international stage, and flew back home safely.

Museveni adds that "those who behave recklessly will reap what they would have sowed", and urges Ugandans to "be your own health worker''.

He says they feel they can reopen the entities that he has announced considering that "we have taught you what to do".



______________________________


8.50pm | Churches, sports to re-open

The President announces that international airports will be open to tourists. Also, returning Ugandans who have tested negative will be allowed to go straight to their destinations without having to go under quarantine first.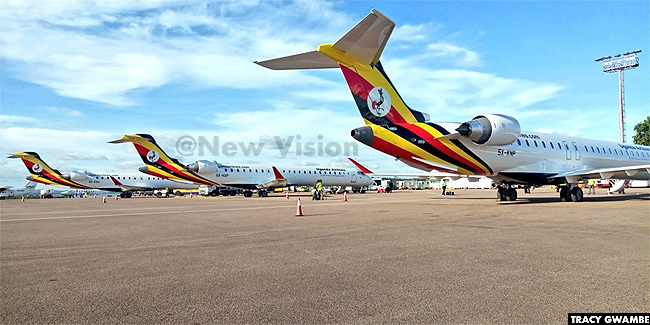 Restrictions on the border districts have been lifted.

Curfew from 9pm until 6am must be maintained. Boda bodas must stop operating at 6pm.

Places of worship should opened with the following guidelines:

- Individual prayers or confessional arrangements are fine

- Prayers and fellowships whose numbers do not exceed 70 are okay

- Night prayers and trans-night prayers are not allowed

- Regular prayers of Sunday and Friday will be considered at a later stage

- No Sunday school for children

Open-air sporting activities will re-open without spectators. Players must be tested 72 hours before their participation. Masks should not be worn when engaged in strenous exercises. Indoor sporting activities, including gyms, should remain closed.

Casinos, gaming centres and cinemas will remain closed.

Bars will remain closed.



______________________________


8.36pm | Schools to reopen for finalists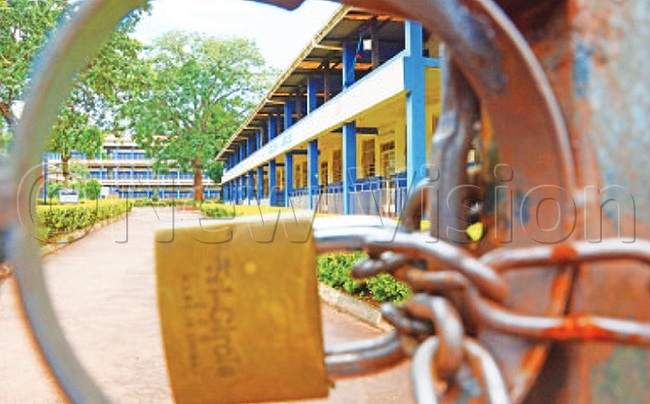 President Museveni says that his task today is to address the issue of group behaviour and individual behaviour, and therefore announce the lifting of the lockdown for some entities.

He says that schools will reopen on October 15 for candidate classes, including Primary Seven, Senior Four, Senior Six, finalists in tertiary colleges and finalists in universities.

And what is the justification for this?

Museveni says that they think it is safe because the number of finalists in each learning institutions are a small number compared to the total enrollment in this establishments.

He says there are 1.2 milion finalist learners out of a total of 15 million learners. He says the finalists will have "bigger space" for social distance to be observed.

Another reason of delaying to allow the finalists back is that the cost of waiting to do so "will be quite high".

What about the non-finalists learners? A solution will have been found by January 2021, adds Museveni.



______________________________


8.32pm

President Museveni says that along the way, by some Ugandans sowing ignorance and negligence, Uganda's cumulative confirmed coronavirus cases have continued to rise, as has the death toll. As of today, Uganda has registered 6,287 cases of COVID-19.

What are the signs and symptoms of COVID-19?

- Fever
- Body weakness
- Cough
- Difficulty in breathing
- Loss of smell
- Loss of appetite
- Sore throat



______________________________


8.21pm

According to the health ministry, since the onset of the COVID-19 outbreak, 300 children aged 0-18 years have tested positive for coronavirus.


______________________________


8.15pm

The President has begun his address from State House by giving a brief background on where Uganda started with its action on the coronavirus pandemic.

He says that right from the beginning, he had no doubt that "life is more important than wealth", which informed his decision to institute a raft of measures to stem the spread of the virus.

He lists the said measures, including observing a social distance, washing of hands with clean water and soap and closing of border entry points.


______________________________


8.00pm

Good evening everyone. Welcome to tonight's live text commentary of President Yoweri Museveni's address to the nation on Uganda's coronavirus latest situation.

Will bring you updates from the President's delivery at State House right on this page.