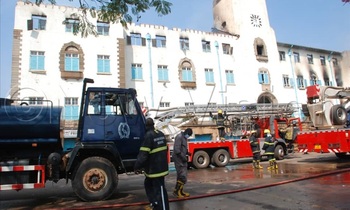 First Lady and Minister of Education and Sports, Mrs. Janet Museveni is expected at Makerere University, following a fire that broke out at the University's main building.
At the moment, State Minister for Higher Education Dr. John Chrysostom Muyingo, is already at the scene.
The fire department is still trying to rescue some documents and items that were not destroyed.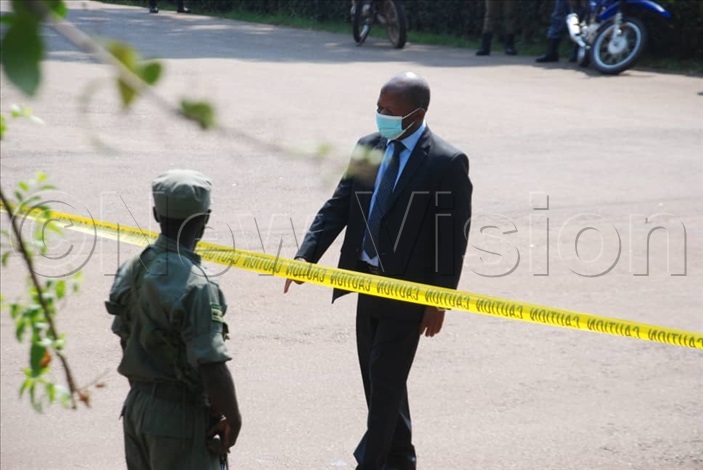 "It is a very dark morning for Makerere University. Our iconic main administration building caught fire and the destruction is unbelievable. But we are determined to restore the building to its historic state in the shortest time possible," tweeted Barnabas Nawangwe, Vice-Chancellor of Makerere University.
Makerere University's main building, the Ivory Tower, caught fire in the wee hours of the Sunday morning, which fire spread and covered all floors of the right side of the building.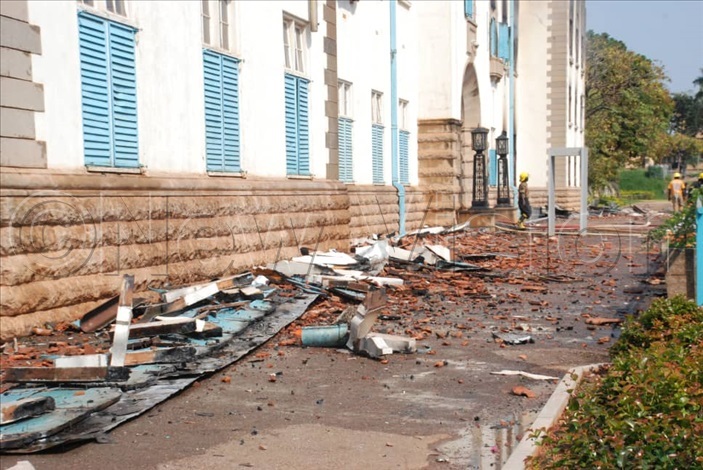 "This is hard for us to watch!" said the University, on their social media accounts, calling for prayers from the public, for the trying moment.
"The fire is believed to have started from the roof spreading to floors that house both records and finance departments, destroying a lot of property," said Luke Owoyesigyire, Deputy Police Spokesperson, Kampala Metropolitan, adding that Investigations are going on to ascertain the exact cause of the fire.