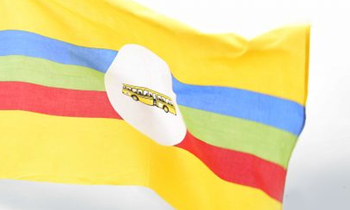 POLITICS|VIOLENCE|ELECTIONS
SOROTI - The National Resistance Movement (NRM) primaries for municipal and city division mayors in Soroti city were marred by violence in some areas.

As a result, the Police had to fire tear gas in Soroti City East, after the electorates became rowdy.

At Kicinjaji Primary School, where they had two polling stations, elections were delayed till 1:00pm, after cases of multiple voting were reported.

"There were instances of some people from Usuk cell polling station crossing into Aliabu cell. I had to call the Police to calm the situation," Joseph Elwelu, the returning officer, said.

The race for the NRM flag bearer for the position of Soroti City East mayor attracted five candidates, including Latif Abdul, Alfred Aruo, Justine Ooja, Charles Edotu and John Robert Esaru, the current acting division mayor.

However, the main contest was between Latif and Esaru. By 2:00pm, Latif was leading at more than 20 polling stations.

Soroti City West

In Soroti City West, there were seven candidates in the race, including the former Moroto Resident District Commissioner, Joseph Osotto.

Others were Julius Emasu, Beatrice Asaku Alupo, Patrick Asanyu, Simon Peter Ongareno, Danis Omaria and John Eperu Edelu.

The main contest was between Alupo and Ongareno. By press time, Alupo was leading at over 15 polling stations.

Violence was also reported in Soroti City West, but the Police were swift in containing the situation.