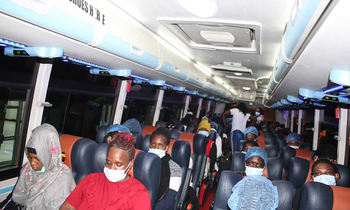 More Ugandans who had been stranded in Saudi Arabia over the global Coronavirus lockdown returned home last night (Tuesday, September 15,2020).

The group was repatriated by the International Organization for Migration (IOM) in collaboration with the Embassy of the Republic of Uganda in Riyadh.
Speaking to New Vision, Richard Kavuma, the IOM public Information Officer, noted that 114 Ugandans aboard Air Cairo, arrived at Entebbe International Airport at 8:30pm.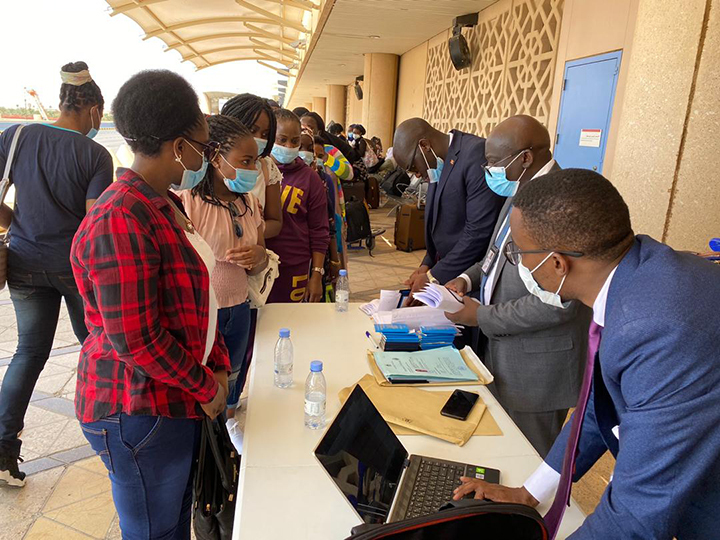 The Embassy accommodated 70 Ugandan nationals and met their welfare costs until they were repatriated yesterday (Tuesday, September 15,2020).

In May, Sam Kuteesa, Foreign affairs Minister appealed to UN agencies to fully support his Ministry to arrange for an orderly and safe return of Ugandans stranded abroad.

Immediately, the IOM in Uganda, organized with their regional offices in Nairobi to see that these Ugandans return home.

"All the people who returned were women. they were received by the IOM chief of mission Sanusi Tejan Savage, when they arrived, they were given facemasks, and immediately taken to unknown place to be quarantined," said Kavuma.

They were supposed to return 154 Ugandans, but 5 of them were tested and found positive, 35 were held as contacts.

Patrick Mugoya, the Permanent Secretary at the Ministry of Foreign Affairs, said that this is the 10th repatriation exercise the Embassy has undertaken.

He added that the exercise has ensured over 3100 Ugandans and legal residents in Saudi Arabia, Jordan, Oman and Kuwait returned home safely.